Pros and Cons of Wood vs Vinyl Windows
Deciding on the right material is one of the biggest choices you need to make before bringing home your new windows. Two of the most popular options we offer (and that homeowners ask for) are vinyl and wood windows.  In today's blog, we're breaking down the pros and cons of wood vs vinyl windows.
At Choice Windows, Doors & More, we're a home improvement company that specializes in window replacement. While installing high-quality vinyl windows is one of our signature solutions, we also have experience working with wood windows as well as a range other products. Choosing between classic wood vs vinyl windows can feel complicated, so we're exploring your options. However, if you'd rather get started with a conversation, simply reach out to our team to talk things over with a knowledgeable expert!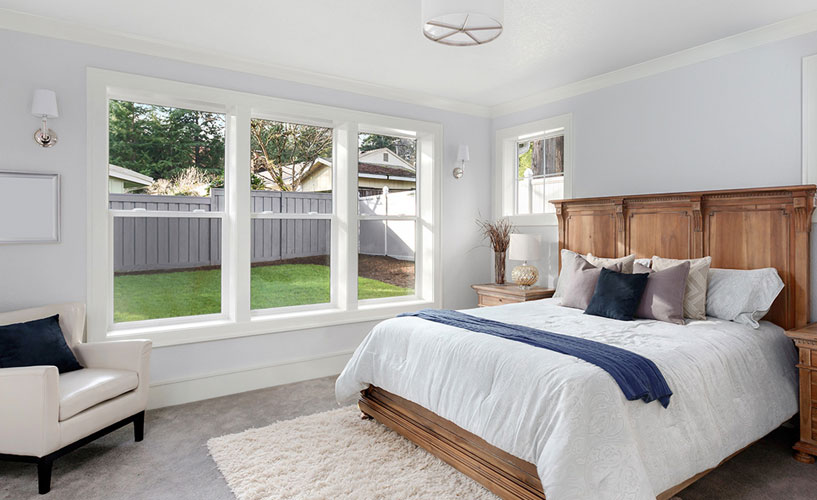 What to Know When Choosing Wood or Vinyl Windows
Right off the bat, the most important thing to keep in mind is that BOTH of these materials are great – which is why we gladly work with both. While we first recommend our preferred luxury vinyl window brand OKNA to customers, sometimes they prefer the classic look of wood windows – which have their own host of pros and cons. These are the key points to keep in mind when deciding between wood or vinyl windows:
Vinyl Windows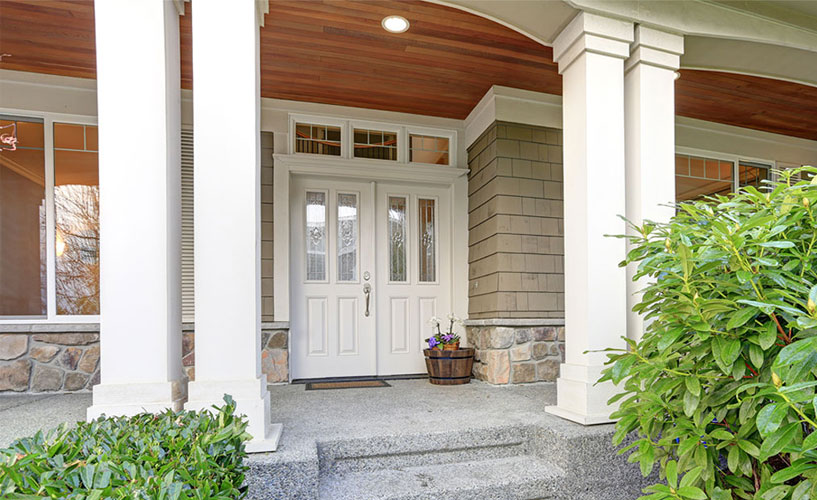 Pros:
Best Price Point – Simply put, vinyl is the best bargain on the market for replacement windows. Whether it is for a casement window or a large picture window, the price simply can't be beat.
Lifetime Warranty – If you want to know if you can trust a product, see if the manufacturer stands behind it. The OKNA windows we install come with a no-hassle lifetime warranty.
Energy Efficiency – This is a key element to look for when deciding whether you want wood or vinyl windows. Good news: both wood and vinyl windows are both energy-efficient and should be a huge improvement over what you have now.
Ample Style Options – Vinyl window frames come with a wide range of color and style options – including a rustic faux wood option. Check out in-demand black window frames!
Cons:
Can't be Painted or Stained – Just like with any vinyl product, you can't paint or stain vinyl windows to give them a new style. However, you do have tons of options from the beginning!
Wood Windows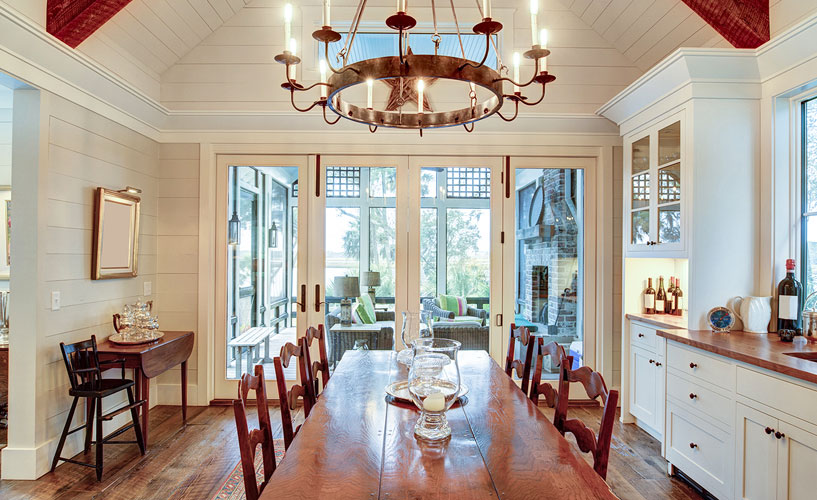 Real Wooden Look – Thanks to the true wood construction, wood windows can have a gorgeous rustic look. Plus, you have lots of paint and stain options as well!
Slimmer Profile – One of the benefits of wooden windows are that the frame can be somewhat slimmer than the frame of a vinyl window. This is a cosmetic benefit, but it matters to some homeowners.
Nationally-Known Brand Names – Several wood window manufacturers are nationally known, and that reputation can matter to some people as well.
Cons:
More Expensive – This is one of the most important points to keep in mind when comparing wood vs vinyl windows. No matter the brand you choose, wood windows will almost always be more expensive than a quality vinyl window.
May Need Maintenance – Depending on how you finish your wood windows, they may require some re-painting or re-staining over their lifespan.
Ultimately, both of these options can be fantastic. It's all about finding the right the option that boasts the benefits you care about and that matches your budget. We're happy to give you quotes for both wood and vinyl windows!
Adding on to Your Window Replacement  
While window replacement is one of our best-known services, Choice Windows, Doors & More is a full-service home improvement company. Homeowners often choose to bundle their window replacement with other exterior upgrades as well. For example, adding a brand new sliding patio door that matches the look of your new windows is a popular add-on. In addition, when working on the window replacement, we're able to look for leaks or other issues in the siding of your home that we can remedy before it becomes a bigger problem.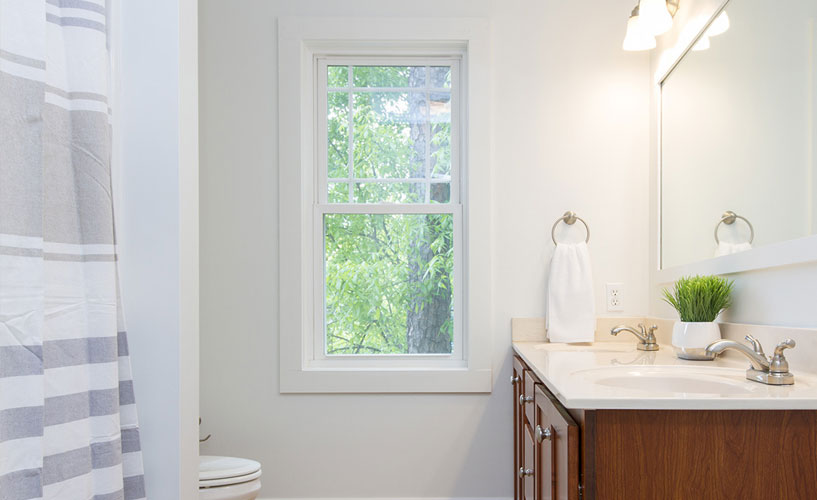 Discuss Wood vs Vinyl Windows & Get Quotes
After you've weighed the pros and cons of wood vs vinyl windows and have made a decision, we can get you a quote. However, if you'd like to discuss this decision with our experts, our team is more than happy to help. Whether you want to have a phone conversation or an in-person consultation, the Choice Windows experts will give you all of the information and guidance you need to make a decision.
Reach out to start the conversation today!
Share This: