Trending Kitchen Cabinet Colors For 2020
The color of your cabinets is the first thing that almost everyone will notice about your brand-new kitchen. Bright white, dark gray or something totally different, picking that shade is possibly the single most important decision you can make during the design process – fortunately, we're here to help. Learn about the in-demand kitchen cabinet colors for 2020 and beyond.
At Choice Windows Doors & More, we're the Lancaster County home renovation company that helps homeowners have the kitchen of their dreams at a competitive price. In today's blog, we're exploring the kitchen cabinet color trends that are going to capture style headlines next year.  Keep reading to see our picks for the 2020 kitchen cabinet colors everyone will want – or reach out today to schedule your in-home consultation.
5 Fantastic Cabinet Color Schemes
You want your kitchen to be on trend, with a timeless essence. Basically, if you turn on HGTV, you hope to see your cabinet color scheme right there, too. However, you aren't chasing a trend and you aren't on TV – you're designing for your real kitchen that you'll use every day for decades.
That's why you won't find any fads or gimmicks here, just great kitchen cabinet colors that match your sense of style:
1. Wood Grain (light stains) – A safe choice that pairs well with so many combinations and is sure to stay in style for years to come. While some redder looking wood stains may look a tad dated, light stains on a variety of wood grains are still very much in style. Even better, this cabinet color scheme complements a modern kitchen or that transitional farmhouse look. Simply put, a high-quality wood complimented by the right stain to accentuate the grain will always look elegant no matter your other design choices.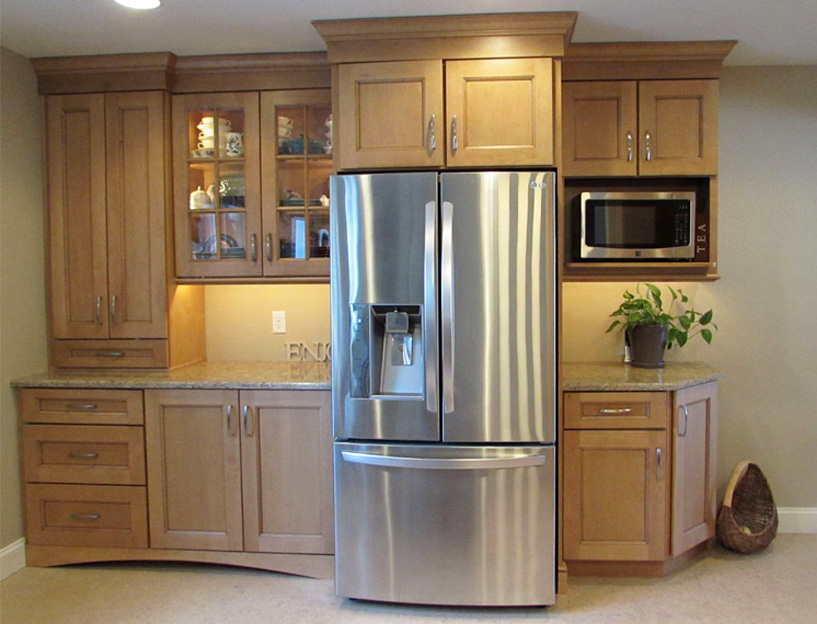 2. White – White kitchen cabinets were the number one pick in 2019, and they look to repeat as the hottest kitchen cabinet color for 2020 as well. White cabinets are simple, elegant, and go with nearly all styles of countertops. Plus, white is a signature color of the increasingly popular farmhouse kitchens that have taken off in Lancaster County and beyond!
3. Navy Blue – Bold, beautiful and a breath of fresh air. Navy blue cabinets have been gaining popularity in recent months, but they are looking to stay on as one of the biggest colors of the year. The blue really serves to enhance the finish of both new appliances and decorative cabinetry hardware alike. These dark blue cabinets also look fantastic when balanced by a lighter shade countertop. Look out for all kinds of variations on navy next year!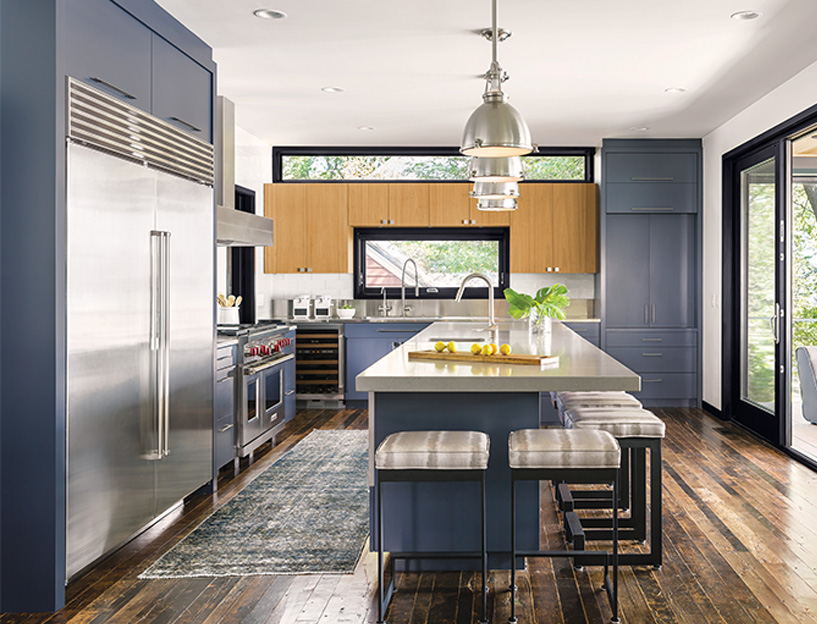 4. Gray – Another exceptional color choice that you can expect to see on this list year-after-year. Gray cabinets are so popular because they are eye-catching without being over-the-top or gaudy. It's our new neutral. This cabinet color generally fits well in most contemporary kitchens, even the ultra-modern ones. Plus, this cabinet color scheme pairs extremely well with the ever-in-demand white subway tile.
These may be 5 of the cabinet color trends to watch next year but you have so many more options as well. Basically, if you have seen it or you can dream it, we can build it for you.
5. Yellow – The most controversial choice on our list of 2020 kitchen cabinet colors, yellow is a great match for that beloved farmhouse aesthetic. However, this is by far the boldest choice on the list as well. While farmhouse kitchens and the homey yellow look is incredibly popular right now, if the style shifts back to modern, you won't see this color on HGTV again for a while. Bottom line: if you love the warm, lived-in look of yellow now might just be your moment!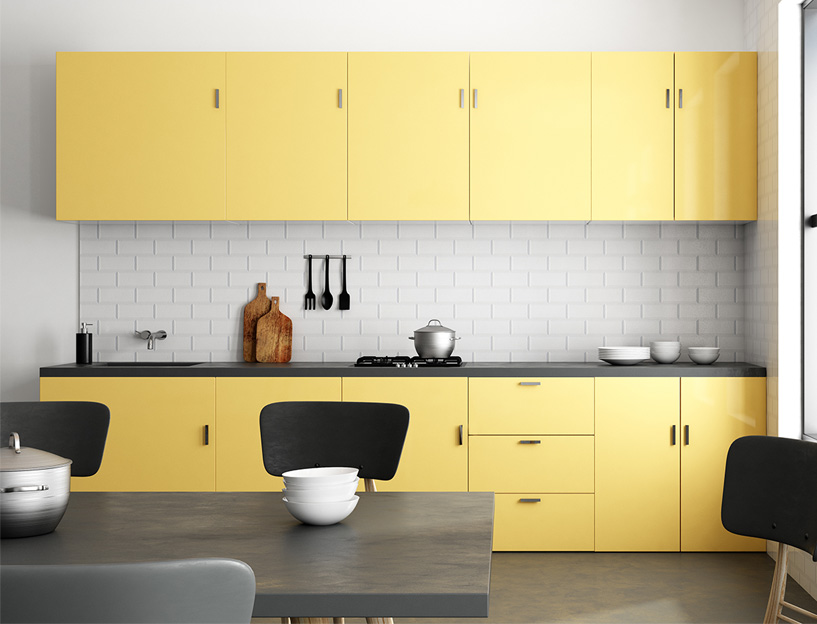 So Much More than Colorful Cabinets
At Choice, we are full-service remodelers, installing cabinets, countertops, backsplash, appliances and everything needed to transform your kitchen. While your new remodel may start with the cabinet color schemes, there are so many design touches to consider.
Our kitchen design team can help you design your kitchen from the ground up. If you're interested, reach out today to schedule your free in-home consultation.
See the 2020 Cabinet Colors in Our Showroom
While a picture does say a thousand words, sometimes you want to experience something in person. That's why we'd like to invite you to our Lancaster County showroom to explore the 2020 kitchen cabinet colors in our model kitchens. Plus, while you're there, you can talk to one of our design consultants and start building your dream space.
Visit our showroom and home inspiration center on main street in New Holland from 9 AM to 5 PM on weekdays and 9 AM to 1 PM on Saturdays. Plus, you can also schedule an evening visit by making an appointment.
Share This: