Exposing the TRUTH About Vinyl Window Lifespan & Quality
You're doing some window shopping (pardon the pun), and so you're wondering, "How long do windows last?" and other similar questions.
With more and more window replacement companies promising "the best" type of window at the most "unbeatable" price, it can be hard as a homeowner to determine which product and installer actually holds true to their claim.
No one can put an exact time frame on how long your windows will last before its time to replace them again — we can, however, give you an estimate.
And we've sorted through all the pros, cons, myths and facts to bring you the TRUTH about vinyl window lifespan and quality.
Stay tuned and keep reading to learn about the lifespan of windows, and how to get the actual best window for your home.
Lifespan of Vinyl Windows & Other Advantages
What started out as an idea 30 years ago has deservingly transitioned into the most popular form of window replacement today!
While there's many more, here is our list of our 4 favorite advantages of vinyl windows:
Long lifespan: The only thing that comes before the question of price in a homeowner's mind, is asking how long windows last. Their strong and durable material is resistant to heat AND cold, making it perfect for the 4-season year we experience here in Pennsylvania. Even though the average lifetime of the run of the mill vinyl windows may be 10 to 20 years, if you are looking to the premium brands with a lifetime warranty, you can expect 30 or more years of service. The warranty is only as good as the longevity of the manufacturer; therefore, the standings and financial situation of the manufacturer should be investigated.
Right price: Savvy shoppers searching for the biggest bang for their buck can't get enough of vinyl windows – and for good reason. When compared to fiberglass and wood options, vinyl offers a more economical option for homeowners looking to pinch pennies wherever they can.
Minimal maintenance: Let's be honest – you've got plenty more important things to do than clean the house! Keep painting, peeling, and fading at bay when you invest in a nearly-maintenance free window option like vinyl.
Versatile style: Vinyl windows are like the crown molding of home improvement: they fit in both modern and traditional homes — and are desired by ALL style-types. With several different color options, there is something surely for everyone to adore! Read more about the most popular window styles and trends for this year.
Addressing the Vinyl Window Lifespan Lie
Just like with any successful achievement– there will always be detractors. We're sure you've done some research and have also gotten unsolicited advice from friends about window materials and how long windows last.
Here are the 3 most common vinyl window myths debunked:
Inconsistent quality: Some people believe that since there are so many variations of vinyl windows out there, they are made inconsistently and in mass quantities. However, this myth is easily counteracted simply by working with a reputable company and installation crew like Choice Windows.
Vinyl window lifespan: While it's true that the vinyl window lifespan may be less than the lifespan of ultra-high price alternatives, like wood or fiberglass, there IS a solution. Most vinyl windows come accompanied with a warranty, sometimes that's got you covered for life.
Compromised quality: There's not much to say about this myth other than the fact that it's simply untrue! Sometimes, you get what you pay for – but with quality vinyl windows, you just get the deal of a lifetime.
Benefits of OKNA Vinyl Windows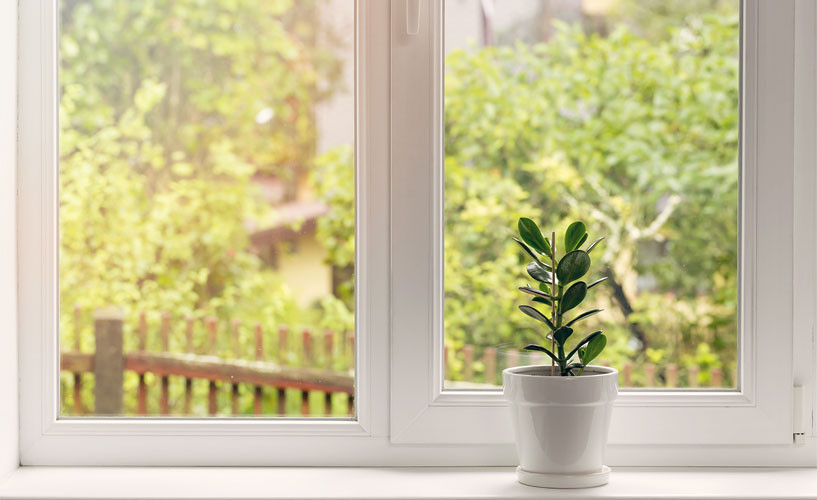 Now that you know the answer to how long do windows last, let's talk about what type of vinyl windows to buy.
With an OKNA vinyl window, you not only get the generic vinyl window benefits from above, but you also benefit from these additional advantages:
Energy savings: Do you hear that? That's the sound of extra money rolling into your bank account, month after month. OKNA windows save homeowners on every energy bill — and not just ones during the winter! What could you do with the money you'll be saving on energy bills this year?
Eco-friendly: By choosing to use OKNA windows, you can reduce CO2 pollution air, lower overall energy costs and minimize pollution production. Not only does it feel good to be saving money, it also feels nice knowing you're saving the earth too — even if it is just with your window selection!
Lots of styles: From double hung to sliders, casement windows, to bay and bow, OKNA has got it all! No matter what room it's for or what style it is to match, there is something for every situation!
Warranty: A warranty is comforting, but most homeowners don't have the patience to scrutinize fine print. So we'll help you understand OKNA's promise in just 4 words: Transferable Lifetime Limited Warranty. Long story short – this is the real deal, and there's no need to worry about not being covered!
Read more about OKNA windows and how long their windows last at their website.
Lancaster's Professional OKNA Window Installer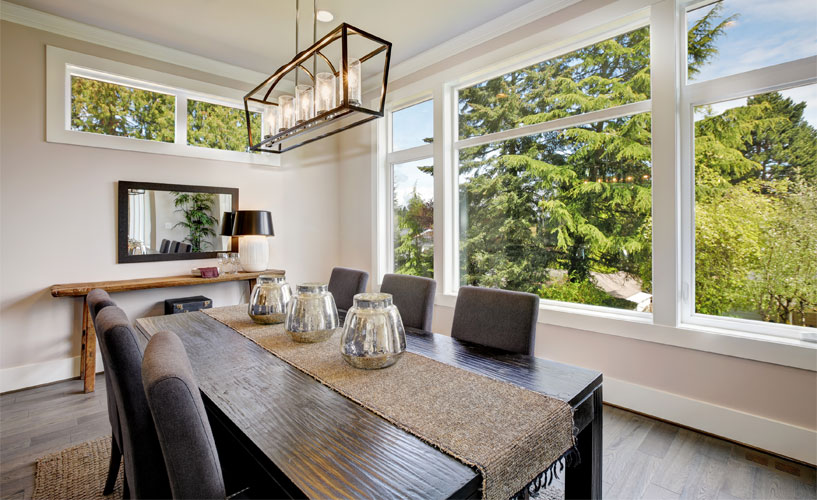 You can buy the best window in the entire world with a lifetime warranty, but if it is not installed properly, you're going to be the sorry recipient of major problems.
That's exactly why pairing OKNA quality windows with Choice Windows experienced installation is the full-proof way to make sure you get a vinyl window replacement done correctly.
With a team that has be expertly installing OKNA windows for almost 25 years, allow us to replace your windows and possibly even increase your vinyl window lifespan.
Get started today with price estimation – free of cost to you!
Share This: