Are Vinyl Windows Good?
If your home needs new windows, chances are good you've been doing your research. Smart call! However, there's a lot of information out there about vinyl windows – some true and some not. Let's address it directly: are vinyl windows good? Yes, if you have high-quality vinyl windows installed by a skilled team, they will look stylish, be energy-efficient, and even come with a lifetime warranty!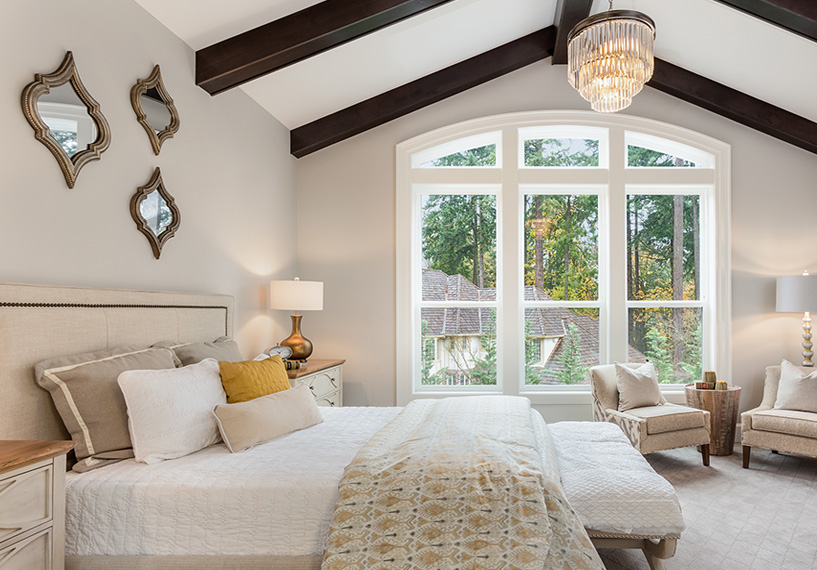 At Choice Windows, Doors & More, we've primarily installed vinyl windows for satisfied customers throughout Lancaster and Chester Counties for decades. This experience puts us in the position to answer the question, "Are vinyl windows good?" while sharing what truly makes for the best vinyl windows. Keep reading to learn everything you need to know about your new windows – or simply reach out to have a conversation with one of our experts today!
Traits of the Best Vinyl Windows
While we firmly believe that vinyl windows are a good product, some brands are certainly better than others. In fact, the cheap, bottom-of-the-barrel vinyl windows are what give the whole product a bad name. When shopping for vinyl it's important to be able to tell the best vinyl windows from these ultra-cheap imitators – that's where we can help.
At Choice, we install and endorse OKNA windows, because we believe that they make a truly top-tier product. These are the traits that all of the best vinyl window brands (including OKNA) share:
Long lifespan: The main complaint we've heard about cheap vinyl windows is that they don't last, needing replaced after only a few years of performance. No question, that's a dealbreaker. The best vinyl windows all provide decades of reliable performance – without losing their look or air-tight seal. Discover the key signs your house has drafty windows.
Lifetime Warranty: Don't just take a company's word for it that their windows last – look at the warranty. A real, no-hassle lifetime warranty is one of the key traits to look for when shopping for vinyl windows. OKNA knows they build a top-quality product, so they back their windows with a lifetime warranty that is completely transferable. This warranty is the real deal, and it means you're covered for life.
Proven Energy Efficiency : One of the main reasons that homeowners want to upgrade drafty, old windows is to cut their energy bills. All of the best vinyl window brands will save you on every energy bill – not just in the winter. When you're shopping for new windows, see their energy-efficiency rating and ask your window expert to help estimate your savings.
Ample Style Options: While new windows may be a primarily practical home upgrade for most, there is a wide range of exciting style options available to you. OKNA makes vinyl windows with everything you can imagine, including double hung options, casement windows, and much more. Plus, there are also tons of cosmetic options like wood-laminate to give the impression of real wood frames, curved tops, colonial grids, and a wide range of color stain options! Check out the exciting style of black window frames!
Bottom line: when people ask, "Are vinyl windows good?" it entirely depends on the type of vinyl window they are talking about. Some ultra-cheap builder grade windows might not be worth it. However, the best vinyl window brands are 100% worth it – and they're one of the best bargains in home improvement.
Get Your Window Replacement Quote Today
If you're shopping around to upgrade the windows on your home, we'd love to talk. At Choice Windows, Doors & More, we install stylish, energy-efficient replacement windows at very competitive prices. That's why we're the name that real homeowners rely on throughout Lancaster and the surrounding areas.
The next step to new vinyl windows is a consultation with one of our window experts. During that conversation, we can answer all of your questions, explore all your style options, and give you a quote. If you're ready for a no-obligation conversation, so are we. Get in touch to schedule and get your free quote!
Share This: