Sunroom Inspiration: Pictures and Ideas
The beauty of the outdoors – with all the convenience of still being inside your home. Sunrooms let you enjoy the natural world without dealing with bugs, unpleasant temperatures, and UV exposure. Check out this sunroom inspiration guide to see all of the different ways to use your space as well as seeing just how beautiful it can be!
At Choice Remodeling, we're a Lancaster home improvement company that does everything inside and out to create your dream home. Custom sunroom installation is one of our specialties, and we're showcasing some examples of what we can build and how you'll enjoy your brand new space. Keep reading for sunroom inspiration – or reach out to our team for a free consultation and quote!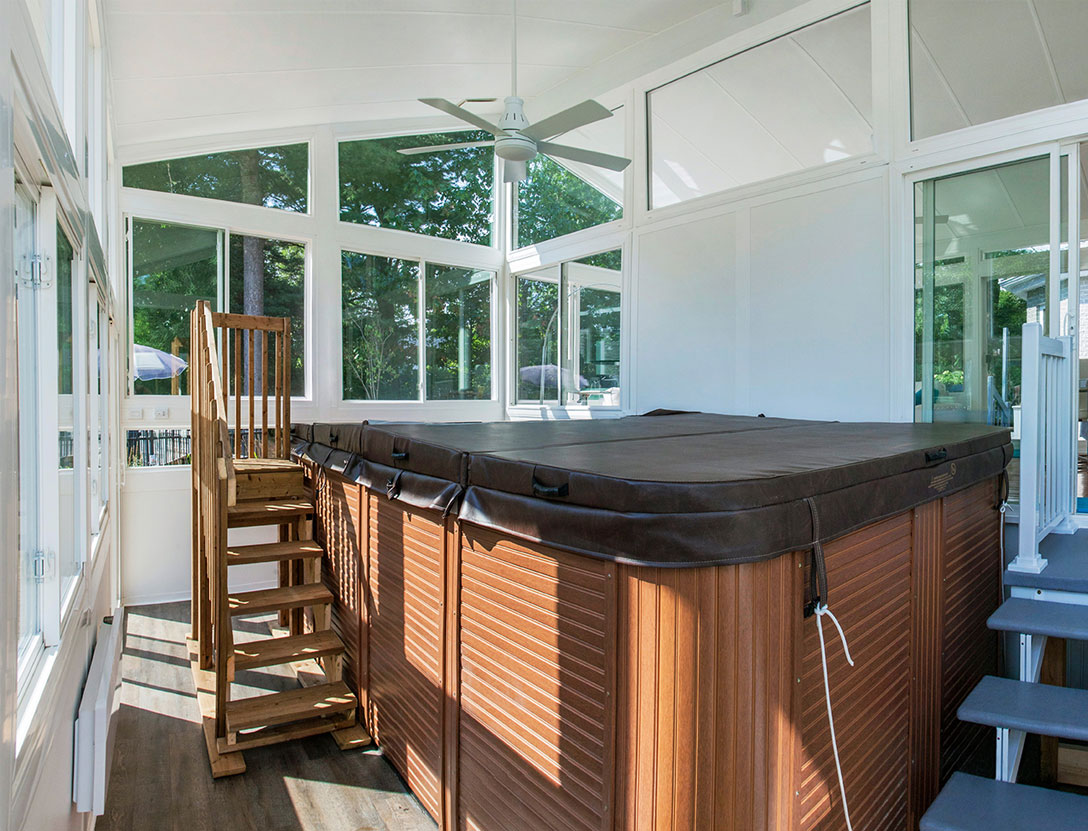 5 Top Sunroom Uses Your Family Will Love
You know any new sunroom is going to be gorgeous, but you may not know all of the different ways to use it. Creative homeowners have turned their new additions into everything from dining rooms to outdoor observatories and much more. Discover the top sunroom uses and imagine how you'll enjoy your space:
1. Seating Area
Almost every home could use more dedicated space to sit and unwind or entertain guests. This use for a sunroom essentially functions as a second living room just with a lovely view of the backyard. Almost any size sunroom can be used for a sitting area, and the space is best completed with comfortable seating and attractive decorations.
2. Nature Overlook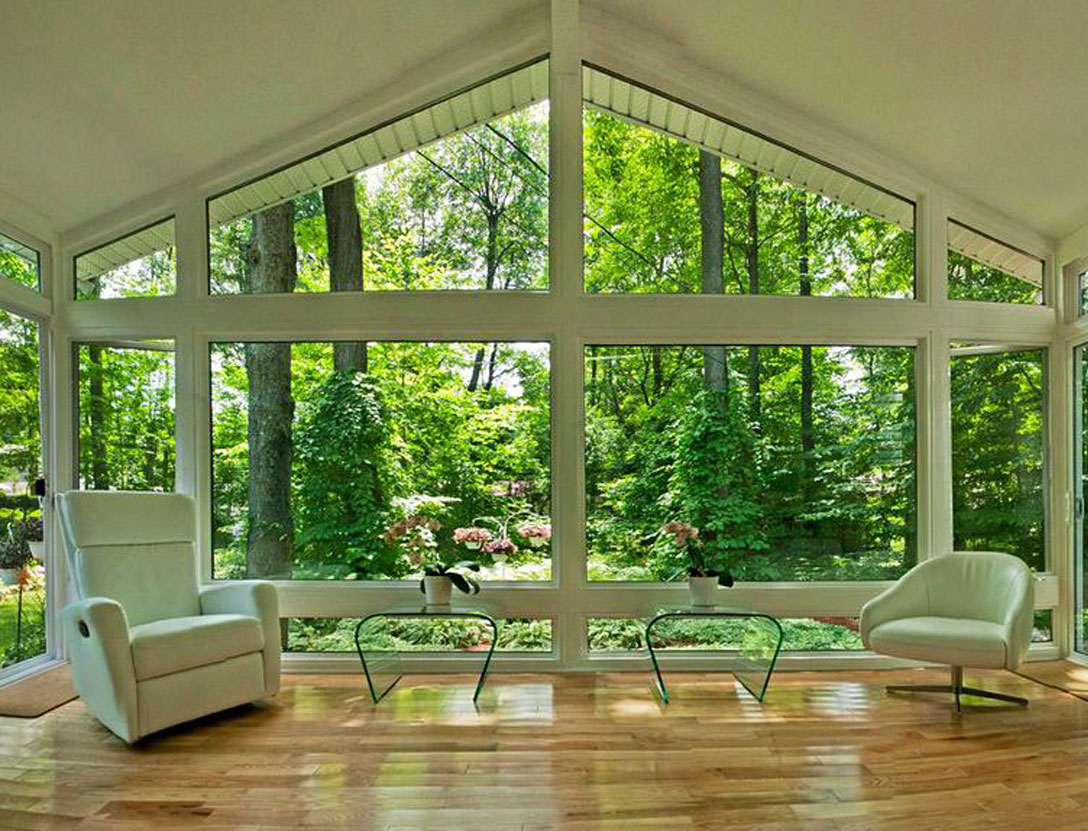 When it comes to dream-come-true sunroom inspiration, this type can't be beat. The ample glass on all sides provides a great viewing experience of your property. We've seen these sunrooms paired with a view of lakes, woods, gardens, or beautifully manicured lawns. You may want to consider our conservatory style sunroom with a glass roof to maximize the view.
3. Poolside Enclosure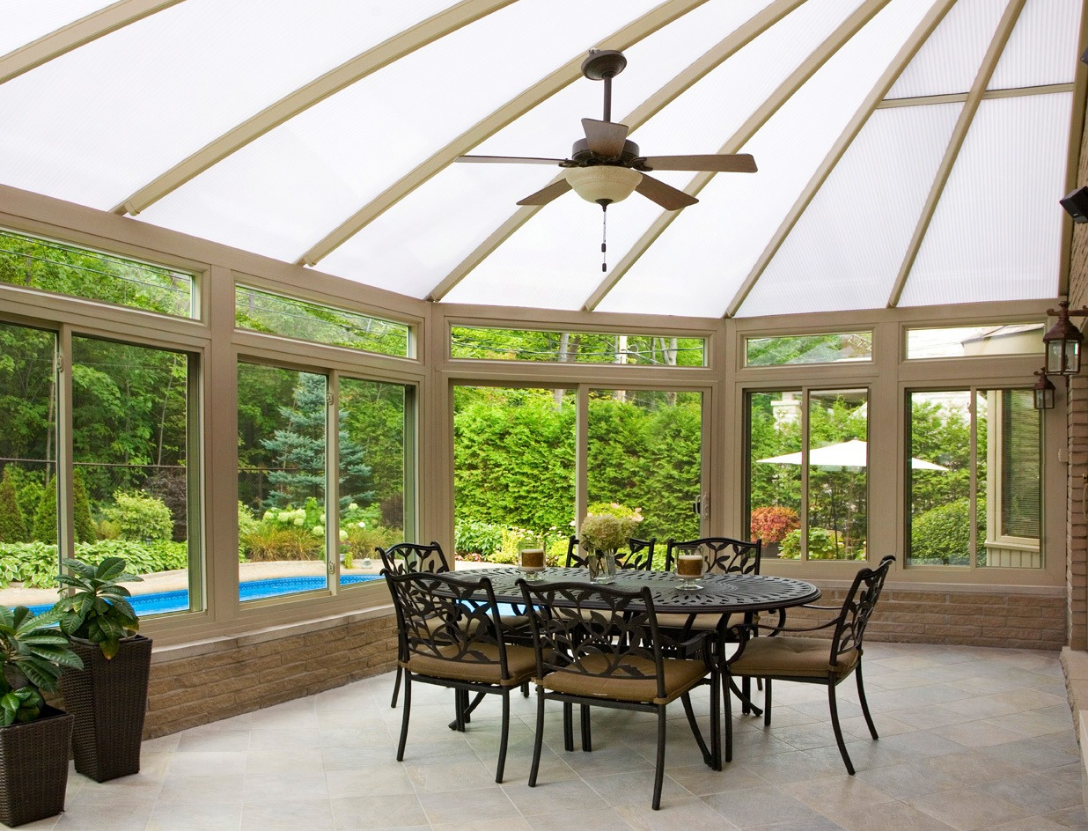 Sunrooms are often associated with outdoor living as they blur the line between the inside and outside. Pairing a sunroom with a pool can enhance both spaces. From a style standpoint, a luxury sunroom pairs with an in-ground pool to create a resort feel right in your backyard. Practically speaking, a poolside sunroom can provide a brief respite from the summer heat and beating sun.
4. Dining Area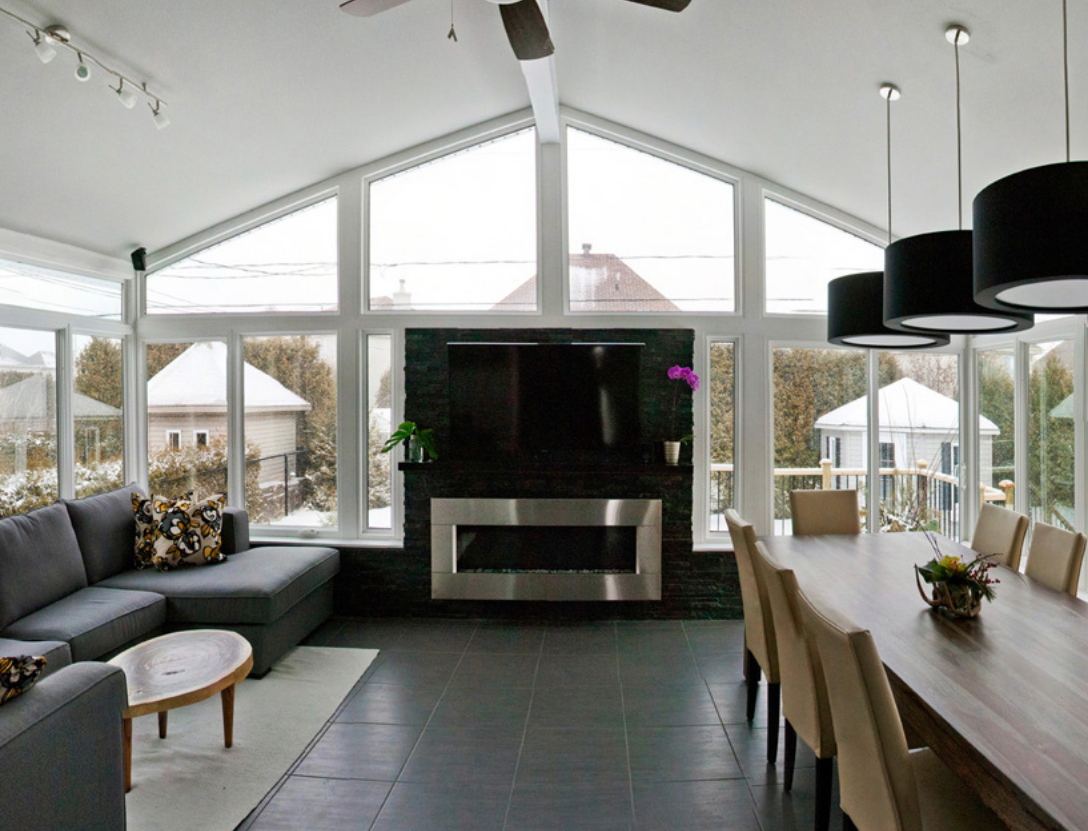 A dedicated dining room is quickly becoming a must-have for many homeowners. However, not all homes have the space for one. One of the most interesting sunroom uses involves making the new space a dedicated family dining room. To accomplish this, all homeowners need to do is build a slightly larger sunroom and outfit it with a full dining table and chairs.
5. Indoor Hot Tub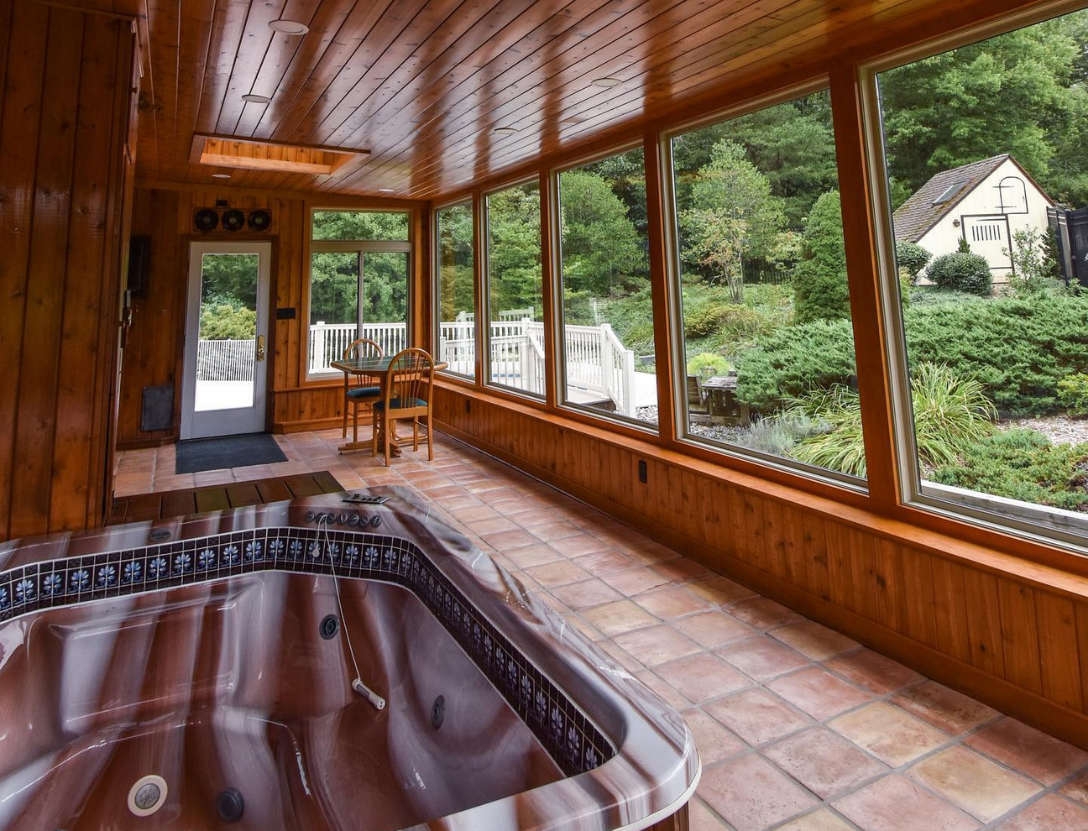 A hot tub in your house that you can enjoy year-round, day or night: if that's not the definition of luxury, then we don't know what is! While you might not want a full hot tub in any other room of the house, it fits very well in a sunroom. Placing a hot tub in your new sunroom gives you and your guests the ultimate way to enjoy the view and unwind.
Learn more about how to plan a home remodel like the experts.
Why to Build Custom
Your gorgeous new sunroom will quickly become one of your favorite rooms in the house. However, all of the sunroom inspiration in the world won't get you very far if the building quality doesn't measure up. While some homeowners look to ultra-cheap sunroom kits to deliver their dream sunroom for less, the best sunrooms are built custom, just like any other addition on your home.
A custom sunroom ensures that the look and flow of your addition pairs well with the rest of the house. In addition, a uniquely designed space is key to ensuring the space can be equipped for the sunroom uses your family has in mind.
Explore the leading sunroom building trends.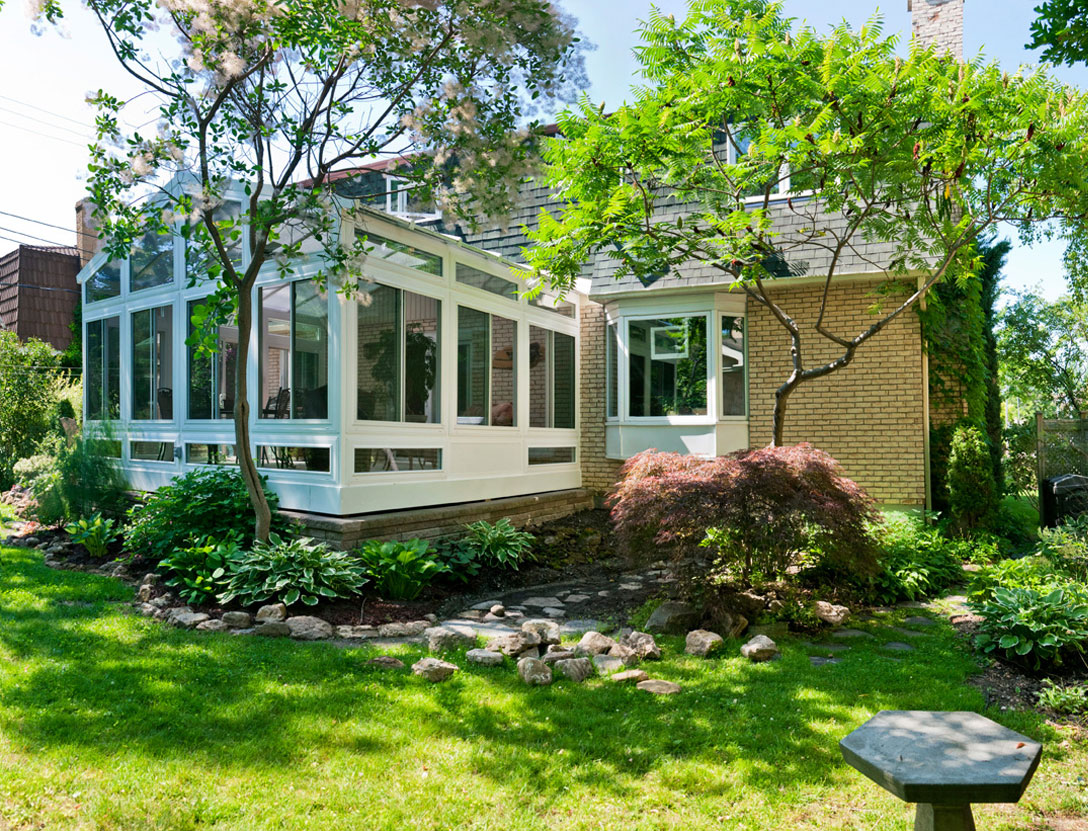 Bring Your Sunroom Inspiration to Life
Whether you envision a poolside retreat or the perfect place for your home hot tub, your new sunroom is sure to satisfy. When you're ready to bring your sunroom inspiration to life and start building for summer, our team is standing by. The fist step is a consultation with our design team – either at your home or our inspiration center. Our designers will help you find the perfect style and options – while giving you a free quote!
Reach out today to request your consultation!
Share This: