Top 7 Summer Home Maintenance Tips
It's summertime, and while the weather is nice, it is the best time to break out that home maintenance checklist. From big to small tasks both inside and out, this is the best opportunity to give your house the once over and make sure the small needs do not become big chores. To help, we have the home improvement contractors handy list of summer home maintenance tips you can compare or even add to your own to help keep your home clean and operating properly throughout the year.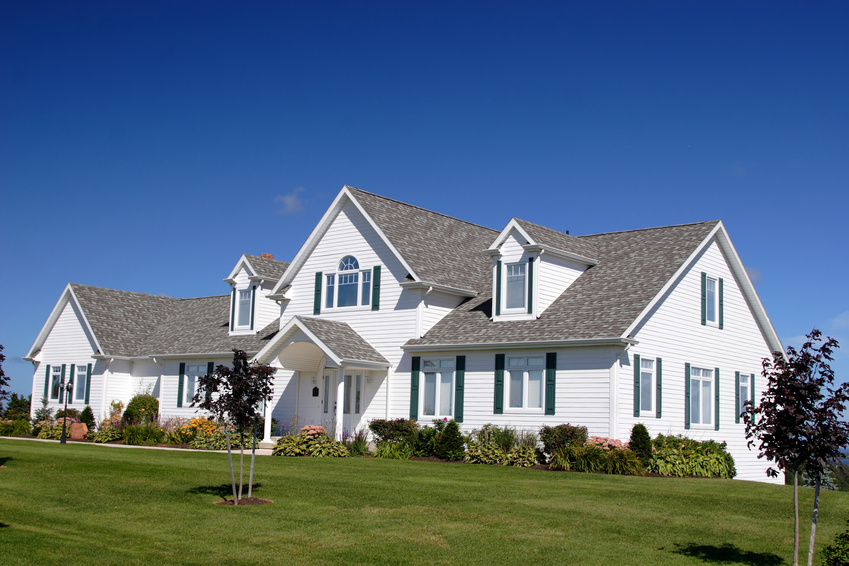 Give the Home's Exterior the Once-Over
Curb appeal starts with the home's exterior. Take a top-down approach starting with the roof. You have the opportunity to inspect for dirt, debris, stains and any buildup of moisture growth such as moss, mold or mildew. Check the tiles and areas of the roof where flashing is used to make sure they are holding up through the seasons.
Now is the time to note if moisture is causing any damage to your exterior through possible leaks. An annual roof inspection to catch small issues before they turn into big problems saves hundreds, if not thousands, of dollars down the road.
Saving the pressure wash for the hard surfaces such as concrete or asphalt, use a soft wash for the exterior of the home. There are biodegradable cleaning agents to preserve the life of cladding materials home improvement contractors advise using, particularly on a sunroom addition. These are eco-friendly both in use and in how they improve on energy savings.
Time to Wash the Windows and Doors
Now you can get outside to clean your windows and doors. Using soap and hot water, the first cleaning after the harsh winter weather may require some extra scrubbing. After that, hitting them with a spray window cleaner will keep your windows shiny and clean. If you have a sunroom addition, there will be plenty of windows to clean, but enjoying the view afterward is well worth the effort.
Inspect and Touch Up the Cladding
Whether aluminum, wood or vinyl, performing an annual visual inspection of the siding is an opportunity to evaluate the condition of your exterior walls. The weather is perfect for touching up the paint if needed. It is also a good time to check all areas that present an entry into the home through vents or holes drilled for cable lines. All areas that present this kind of void in the structure must be properly sealed to prevent penetration by the elements or critters seeking refuge from the outdoors.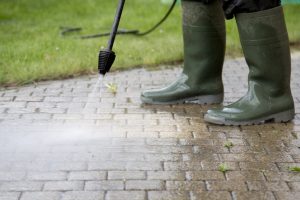 Check and Clean Walkways, Driveway, and Patio
It's a good idea to check your walkways, driveway, and patio to see if there are any cracks or weeds that need to be pulled before you begin cleaning them and repair any damage. Once you have done that, get out the power washer and wash away the last years dirt and grime.
Trim and Clear Brush Away from the Exterior
After a season without the benefit of pruning, it is a good time to clean and trim the bushes and branches to clear the roof and gutters of any debris to avoid water damage. You also want to inspect your equipment such as an exterior air conditioner and clean off any debris from the winter that may have piled up on it.
It is a small expense to clean or change out the filters on HVAC systems, but it helps to prolong the life of your equipment. You improve indoor air quality while achieving optimal performance levels with clean filters. Cardboard-framed filters will need to be replaced. Some filters may be vacuumed or washed, and more modern units may even have self-cleaning filters. You should check filters at least once a month. Power down your unit before removing any panels to reach the filters.
Perform A Home Inspection
It's a good idea to have your home inspected for any leaks from water or air leaking through the windows. An air test can help you reduce wasted energy from potential air-leak zones in the attic spaces, basements or through poorly sealed windows and doors. Home improvement contractors are a good contact for understanding how today's high-quality windows save on energy, reduce UV exposure and insulate the home from the elements as well as noise pollution from outdoors.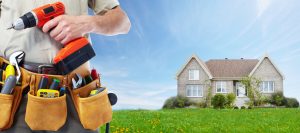 Summer home maintenance is an important step to keeping your home looking good year after year. Call us today to complete all your maintenance needs.
Share This: