How Long Will It Take?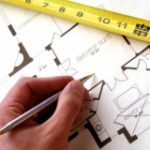 How far in advance do you need to start the planning process for a home improvement project? It helps to know what the time frame is for your project so you can plan for a realistic completion date.  You might have an idea about how long it'll take, but have you considered everything involved? For example, a remodel is often more involved than picking out materials and having them installed. There's the time to plan the layout, time for the materials to arrive and then several more weeks for the actual work to be completed.
At Choice Windows, Doors & More, we provide schedules for our jobs that take multiple days to weeks and we are diligent about staying on schedule. We call our homeowners and keep them in informed so in the event of unforeseen circumstances, they will be aware of the issue and feel confident that we will do our best to keep the job on track.
Here is a handy guide for the typical timeframes for standard home improvement projects.
Full Kitchen & Bath Remodel
The design/product selection process will take more than one appointment, so make sure you factor in a minimum of one month to get decisions and plans finalized.
Expect for the cabinets and other materials to take 4-8 weeks to arrive after the order is placed.
Once work begins, the job could take anywhere from 3-6 weeks depending on the scope of work.
Countertop Replacement
Once work begins, the job will take 5-8 working days. This timeframe includes installation of a new backsplash, sink and faucet, which are commonly included in a countertop replacement project.
Window or Door Replacement
Selection process does not usually take more than 1 appointment.
Expect the product to take 2-4 weeks to arrive after the order is placed (the lead times will vary throughout the course of the year)
Once the work begins, it will take 1-2 days. Note that certain jobs that could take longer depending on the scope of work
Siding & Roofing
Selection process does not usually take more than 1 appointment.
Expect the product to take 2-4 weeks to arrive after the order is placed (the lead times will vary throughout the course of the year)
Once work begins, a typical job will take 1-2 weeks
Share This: