Custom vs. Semi-Custom Cabinets: Which is Right for You?
Whether they are installed on their own or as a component of a larger renovation, new cabinets truly transform the look of your kitchen.  From modern-chic to farmhouse and everything in between, your cabinets can look like – and do – anything you want. Luxury kitchen cabinets come in two varieties: custom cabinets and semi-custom cabinets.
Deciding between custom vs. semi-custom cabinets is one of the first and biggest practical choices you need to make for your renovation. However, there's no real right answer – only what's right for your renovation and your budget. At Choice Windows, Doors & More, we have experience helping countless homeowners build their perfect kitchens with the perfect cabinets.
What Makes These Kitchen Cabinets Different? 
Both custom and semi-custom cabinets are distinctly upscale products. While stock cabinets are becoming more attractive, they can't come close to the wide variety of styles and workmanship of either custom or semi-custom kitchen cabinets.
As the name suggests, custom cabinets are built completely to order. The hand-built cabinets are perfect to accommodate truly unique requests, even if they are generally more expensive than the semi-custom variety.
On the other hand, semi-custom cabinets are built with a standard structure – and then customized to meet the specific needs of the homeowner.
See the most popular 2019 kitchen design trends.
Generally, most people can't tell the difference when comparing custom vs. semi-custom cabinets, meaning you can pay a semi-custom price for custom-seeming cabinets – with an equally long lifespan. In fact, both semi-custom and custom cabinets can include ALL of these popular kitchen cabinet design features:
Shaker doors
Glass inlays in cabinet doors
Concealed hinges and hardware
Variety of knobs and pulls
Dovetail joints in cabinets
Soft-close doors
And much more!
Since both cabinet options can complement almost ANY kitchen décor, at Choice Windows, Doors & More, we install both. But which should you choose for your kitchen remodel? Keep reading to discover the cabinet type that best matches your needs and your vision.
Why to Choose Semi-Custom Kitchen Cabinets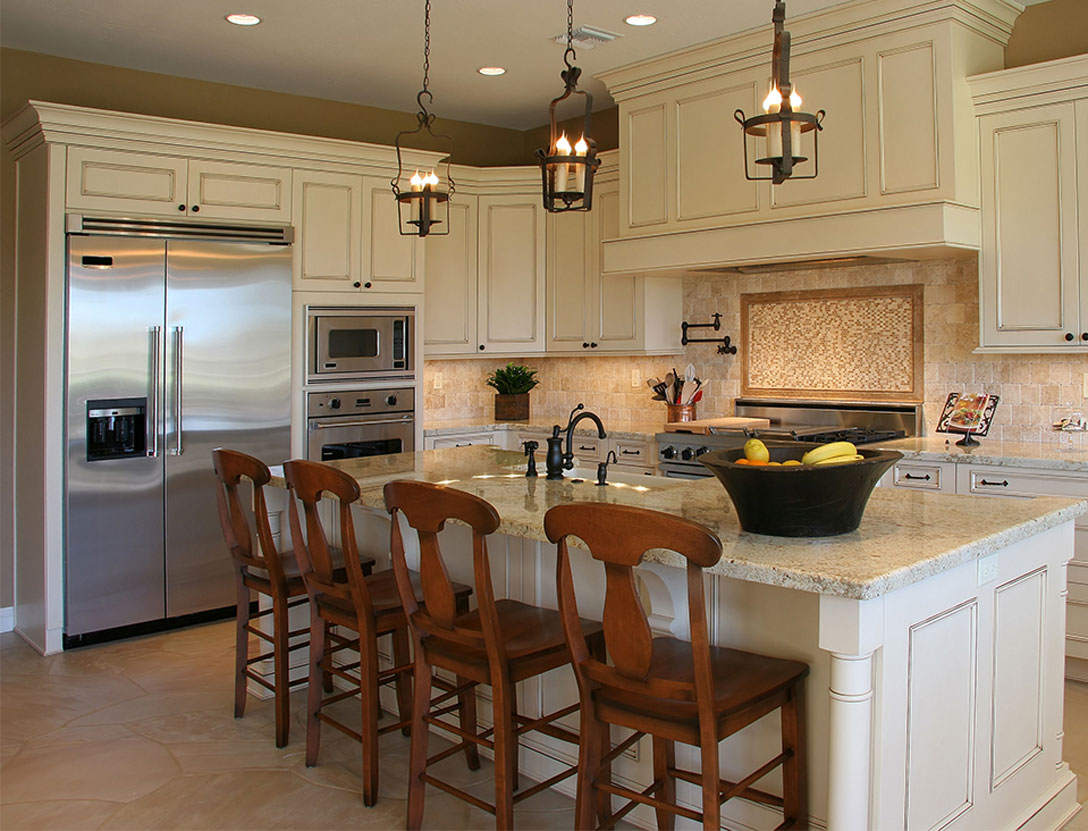 Semi-custom cabinets are quickly gaining popularity as the practical choice that has the look you'd expect to get from a product with an extravagant price tag – but these kitchen cabinets are actually much more affordable than that.  Here are the reasons that semi-custom kitchen cabinets are the right choice for you:
Generally Less Expensive – In the vast majority of kitchen remodels, semi-custom cabinets are less expensive. This is thanks to the cabinet base being built in bulk, with custom features added later. However, with a large number of custom touches, the semi-custom cabinet price can actually equal or exceed custom-made cabinets.
Save Time When Picking Semi-Custom–  For kitchen remodel projects on a tight schedule, semi-custom cabinets offer the advantages of being built faster and being ready to install sooner. Generally, semi-custom cabinets are available in about half the time of the custom variety, which can save you a few weeks on your project.
No Sacrifice on Quality – While semi-custom cabinets boast those practical advantages, they don't sacrifice look, quality, or lifespan. You'll still have an incredibly gorgeous set of cabinets, and no one will be able to tell that you saved time and money because you picked them out.
Benefits of Custom Kitchen Cabinets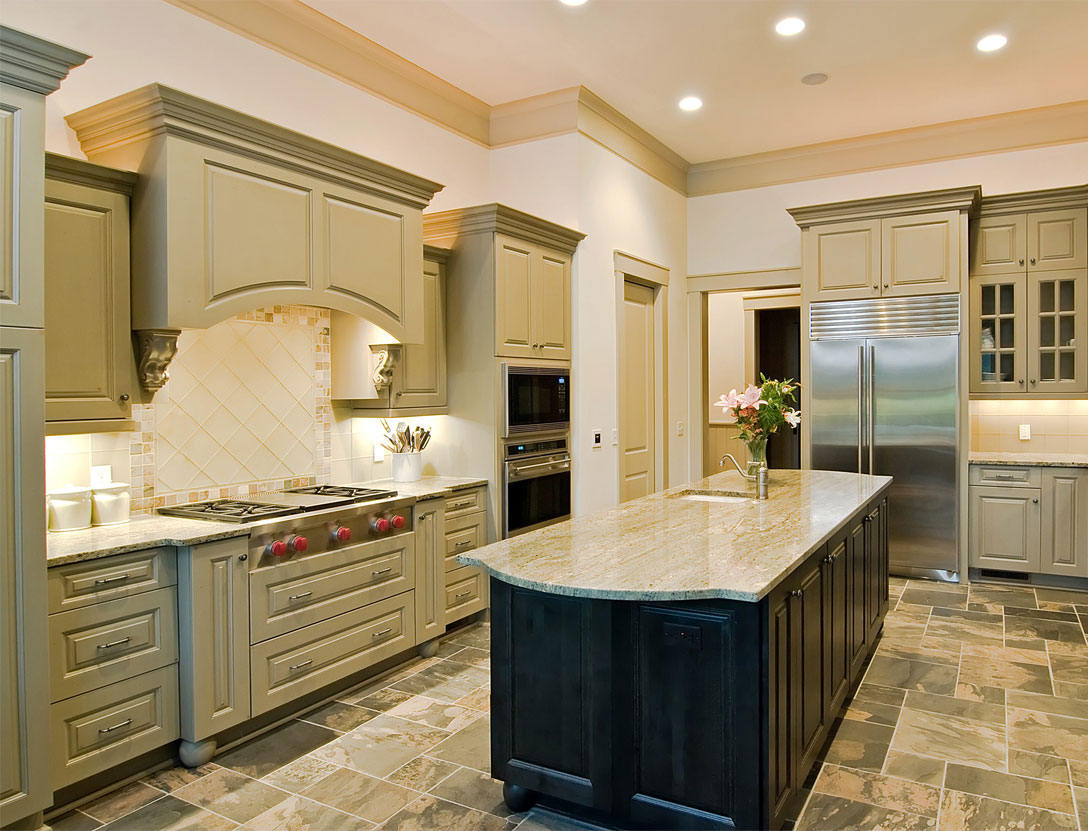 There's no question that semi-custom cabinets are an upscale product, however, there are some cases where custom is the only way to go. Here are the reasons that custom kitchen cabinets are the right choice for you:
Custom Artistic Details – If you have a unique demand for your cabinets such as a specific carving or drawing on the exteriors, you'll need to opt for custom cabinets. A design flourish like this is simply too custom to be included as a semi-custom option.
Can Be Less Expensive– In some cases, custom cabinets can actually be the less expensive option. If you end up picking numerous add-ons to your semi-custom cabinets, the price may exceed the cost of building the same cabinet custom. This is something your Choice interior designer can help you with.
Higher Quality Finish – This is one of the biggest differences separating custom vs. semi-custom cabinets. Since the building processes between the two differ, custom cabinets tend to have a slightly higher-quality wood finish, although most people never notice.
Larger Variety of Wood Species – Finally, custom construction allows you to choose a wider variety of wood species. This advantage can be important if you plan to match your cabinets to another wooden fixture in your kitchen.
Schedule Your Kitchen Consultation with Choice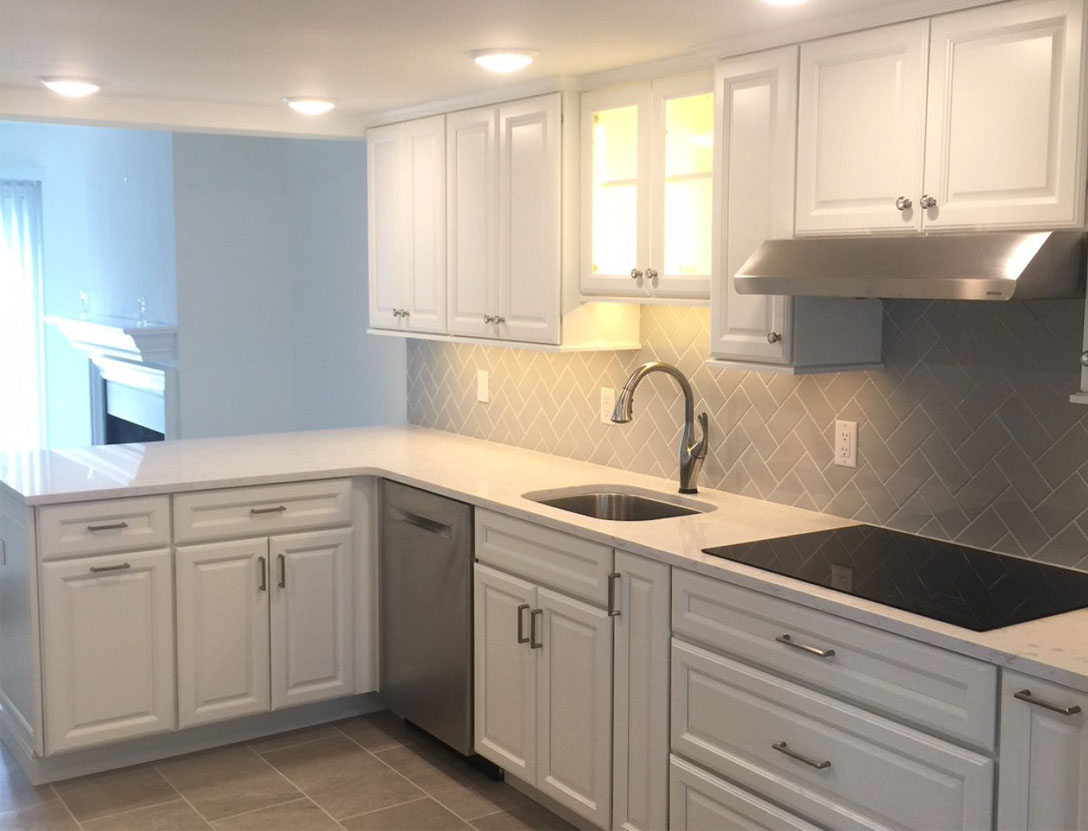 When it comes to designing your dream kitchen and cabinets, this is only the beginning of the conversation. If you're ready to learn more, we recommend that you schedule a free in-home consultation with one of our interior designers.
As a part of your consultation, you can start to refine your vision for the showpiece kitchen you've dreamt about for years. Plus, you'll receive a free quote for when you're ready to make the next move. Contact us today to start the conversation.
Share This: