Wood vs. Composite Decking
For years, ALL decks were made of wood – good or bad. In the 21st century, we have choices. Deciding between wood vs. composite decking is one of the first steps towards planning your brand new backyard deck. There are compelling reasons to choose each material, depending on your budget, style, and willingness to do backyard chores.
At Choice Windows, Doors & More, we gladly install both wood and composite decking for our clients. In today's blog, we're highlighting the benefits of composite decking and wood decking. If you're ready to get quotes for each, reach out right now – if you'd like more information, read on to see our breakdown of wood vs. composite decking.
5 Main Benefits of Composite Decking
Composite decking has burst onto the scene as an eye-catching luxury alternative to tried-and-true wood decking. Composite decking is a high-tech blend of real wood and plastic. These are the 5 benefits of composite decking that homeowners love and how it contrasts to wood:
No Re-Painting or Re-Staining – If you choose a wooden deck, you'll have to make re-painting or re-staining a regular part of your yearly maintenance routine. If you neglect these important tasks on a wooden deck, it can grow the rot and mold that will ultimately destroy it. However, thanks to engineered plastic blend, composite decks are immune to rot and mold and thus will NEVER need massive maintenance.
Composite Decking Doesn't Splinter – There are few things worse than a long, jagged splinter poking up from the surface of your deck. Just like with yearly maintenance, composite decking makes splinters a thing of the past. While they may possess the beauty of real wood, these engineered decks simply don't splinter no matter what. This is one of the main benefits of composite decking.
Composite Doesn't Fade – Composite boards come in a wide range of gorgeous colors and shades. What's even better is that they keep that color throughout their decades-long lifespan. While wooden decks become washed out over time, composite stays vibrant like it's new.
Composite Won't Warp – This advantage of composite decking helps it last far longer than any traditional wood structure. After spending years basking in the bright sun, wooden deck boards begin to warp or bend, eventually needing to be replaced. However, this is something that composite decking has corrected.
Composite is the Next Big Thing – For some homeowners and outdoor designers, the wood vs. composite decking debate is settled right here. Composite is the next big trend in deck design and outdoor living. Thanks to all of these stylistic and practical advantages, composite decking is taking over. If you want a deck that's cutting-edge right now and will be on-trend for years to come, you want composite.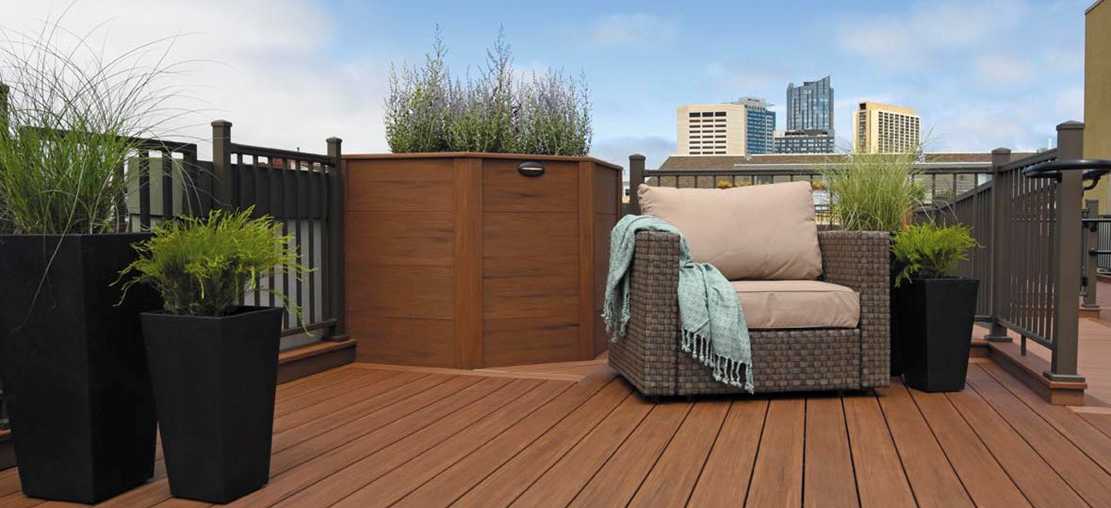 Ask About Financing Options!
The Reason to Choose Wood Decking
While the advantages of composite decking are impressive, many homeowners still choose classic wood decking. That's because wood decking is significantly more affordable. The price gap between wood and composite can make the difference between getting your dream deck this year and needing to save up for another year or longer. In addition, some homeowners who are okay with diligently re-painting or re-staining their deck fairly often will choose a wood deck and use the savings to add on an extra like a pergola or a backyard pavilion.
So, which one is right for you: wood or composite? Good question – we recommend getting quotes from our deck builders for both and weighing the price difference against the great benefits of composite decking.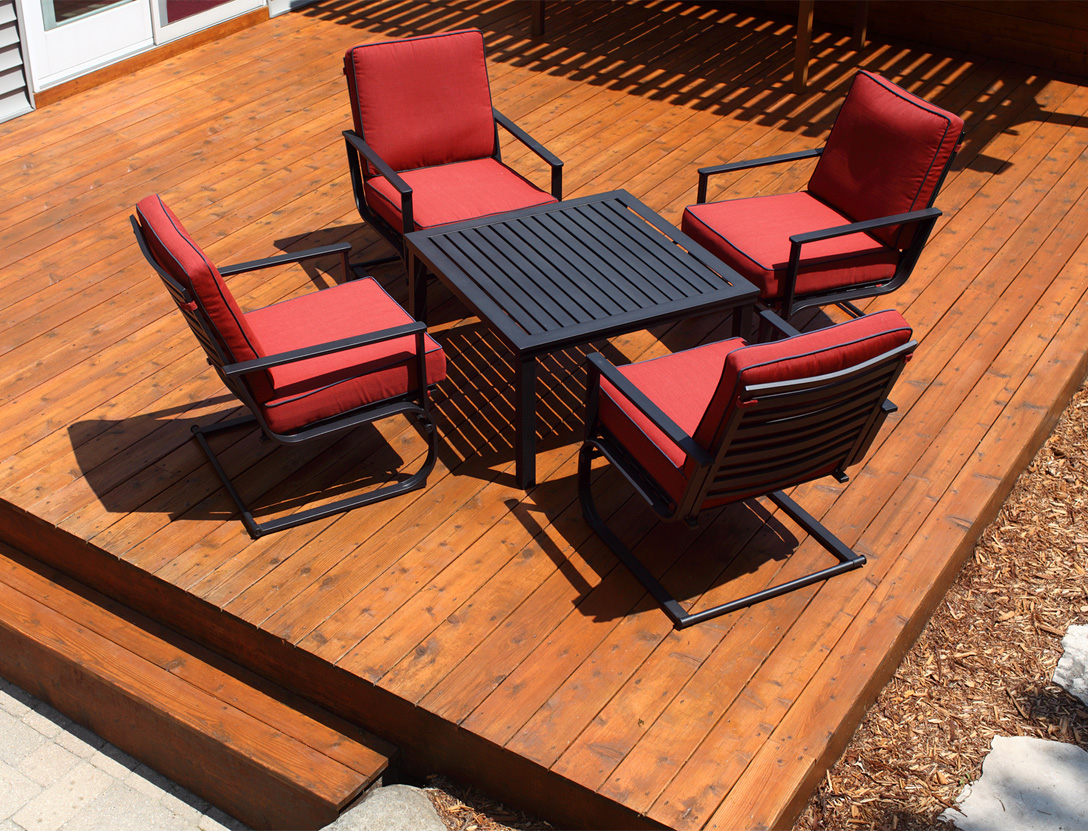 Schedule Your Wood or Composite Decking Consultation
Comparing wood vs. composite decking can be a lot to think about, but fortunately you're not going at it alone. At Choice Windows, Doors & More, we provide free decking consultations to all of our potential clients. During our in-house consultation, we'll breakdown the advantages of each material – as well as give you a quote for each. If you'd rather visit us, we encourage you to stop by our showroom to see what we can build for you! Plus, someone from our design team will be there to discuss your dream outdoor space!
Reach out today to start the conversation – and to request your free consultation today!
Share This: