Stucco Siding: What It Is, Common Problems, & Solutions
Stucco siding is best known for its trademark sandy stone look – and that it has a tendency to leak. If you have stucco siding on your home right now, its important that you know the signs of a stucco problems as well as all of your great options for upgrading it.
At Choice Remodeling, we're a full-service home improvement company that specializes in both interior and exterior work. We're one of the few local companies that is experienced in removing stucco and replacing it with a gorgeous alternative. Read our blog for a look at stucco siding – or reach out to talk to our siding experts right now!
Common Stucco Problems You Need to Recognize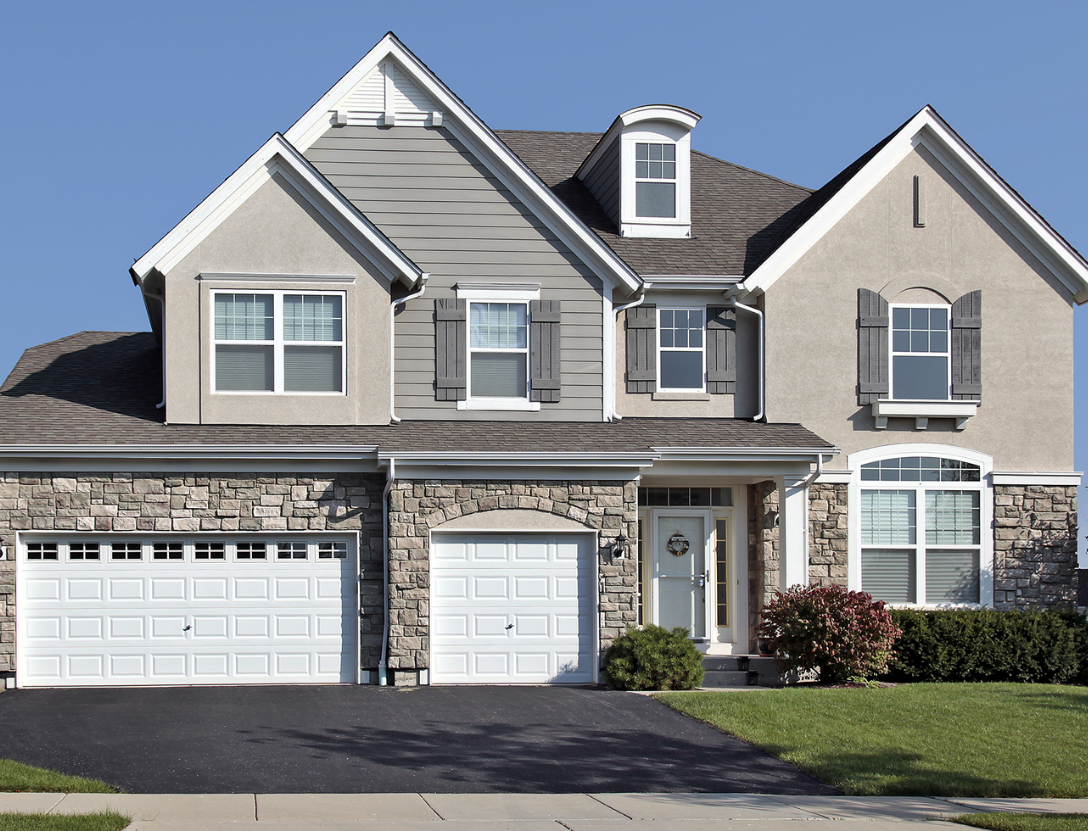 A mix of sand, cement, lime, and water, stucco siding looks completely different from the vinyl siding that is the primary choice for most new homes. Unfortunately stucco siding is probably best known for the myriad of issues and headaches it can cause. For example, water getting behind your stucco and damaging the walls of your home is the most common stucco problem for homeowners in our area.
These are the key signs of common stucco problems you want to look for:
Large cracks in the stucco siding
Bubbles or bulges in the siding
Pieces of stucco falling off
Stucco that always looks damp or discolored
If you have seen one or more of these signs – or you just the want the peace-of-mind that comes from an expert inspection – we encourage you to reach out to our team.
Stucco Removal & Other Solutions  
 
As a Lancaster County stucco removal team, we have ample experience replacing old stucco with beautiful and practical new siding. The process of removing and replacing leaking stucco is called stucco remediation, and we're one of the few companies that specializes in it. Stucco remediation entails removing all pieces of water damaged stucco, repairing the affected areas underneath and then adding on a new type of watertight siding. These are some of the most popular choices for measuring up to the style of stucco:
Luxury Vinyl Siding – Vinyl siding is a practical and affordable option for any house. We install gorgeous CertainTeed vinyl siding which boasts a huge range of colors and an upscale look.
Engineered Wood Siding – Another siding material with a one-of-a-kind aesthetic, engineered wood siding brings a distinct rustic look to your home, backed by modern convenience. You can count on engineered wood to provide the undeniable beauty of real wood, while standing up to termites and the elements!
James Hardie Fiber Cement Siding – One of the most sought-after siding materials, James Hardie makes a line of fiber cement boards that have a look similar to stone or even stucco. In addition to the unique style, James Hardie fiber cement is famous for their range of bold colors!
See our favorite CertainTeed and James Hardie siding colors!

Lancaster County's Stucco Siding Removal Team
When you think stucco siding removal in Lancaster, PA and beyond, think Choice Remodeling. We're the team to count on for the solution to the common stucco problems. Whatever you need, our team will provide you the answers as well as the free quotes to get it done. The first step is a conversation with one of our experts, so we encourage you to give our team a call, send us an email, or stop by our showroom!
Share This: