How to Create High-End Curb Appeal on a Budget
Whether you're thinking of selling your home, or simply feeling like it's in need of updates, you might be stumped on how to accomplish it. Particularly if you have a smaller budget than you might like, it can be hard to think of creative ways to add curb appeal. Here are a number of ways you can create high-end curb appeal while on a budget.
A Good Cleaning
One of the simplest ways to spruce up your curb appeal is to give it a good wash. Power washing can liven up the paint, remove years of grime and dirt, and make the home look newer. You don't even need to hire someone to do this for you. You can rent power washers from most home improvement or hardware stores, and do it yourself in a day or less, depending on the size of your house. It's a quick and easy way to improve the house's appearance.
Upgrade your mailbox
There's a lot you can do with your mailbox to improve the look of your home. Simply resetting a mailbox that's leaning in fresh cement can help. But you can go a step further. Planting some colorful flowers at the base adds color and beauty. Repaint the address, or buy new stickers so it's fresh and easy to read.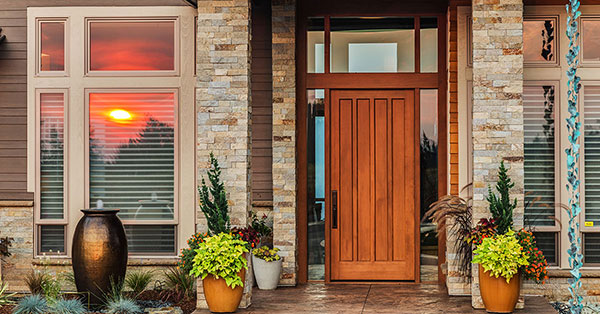 Transform your front door
Depending on the age and style of your current door, you may be able to simply repaint it and get a fresh, new look for no more than the cost of a can of paint. Alternatively, you might want to get a new door to better match your or the house's style, or to get a sturdier door. Repainting, repairing, or replacing your front door is an instant upgrade to your home's curb appeal, and it's inexpensive.
Bring your address into this century
In most areas, homes are required to have the house number somewhere on them. Some people paint, some people buy metal numbers and screw them into place. But then they're forgotten unless they need to be repainted or repaired. Bring those numbers into this century with some fresh, modern numbers. You can find them in any home improvement or hardware store, or even search online for something unique.
Makeover your garage door
You don't have to replace the entire door to get a new look. You can paint it, or buy some door handles and hinges and strategically place them to make it look like a carriage door. It's a cute look that can be accomplished for less than $10, and it can make a huge difference in the look of your home.
Create a unique walkway
Everyone has a traditional walkway that leads to the front door from the driveway, mailbox, or road. Shake things up and give your home a unique look and feel with a non-traditional sidewalk. This is a rather labor-intensive project, but the final look is often worth it. You can really play around with this, using different types of stone, interesting layouts and even adding other materials, like mulch.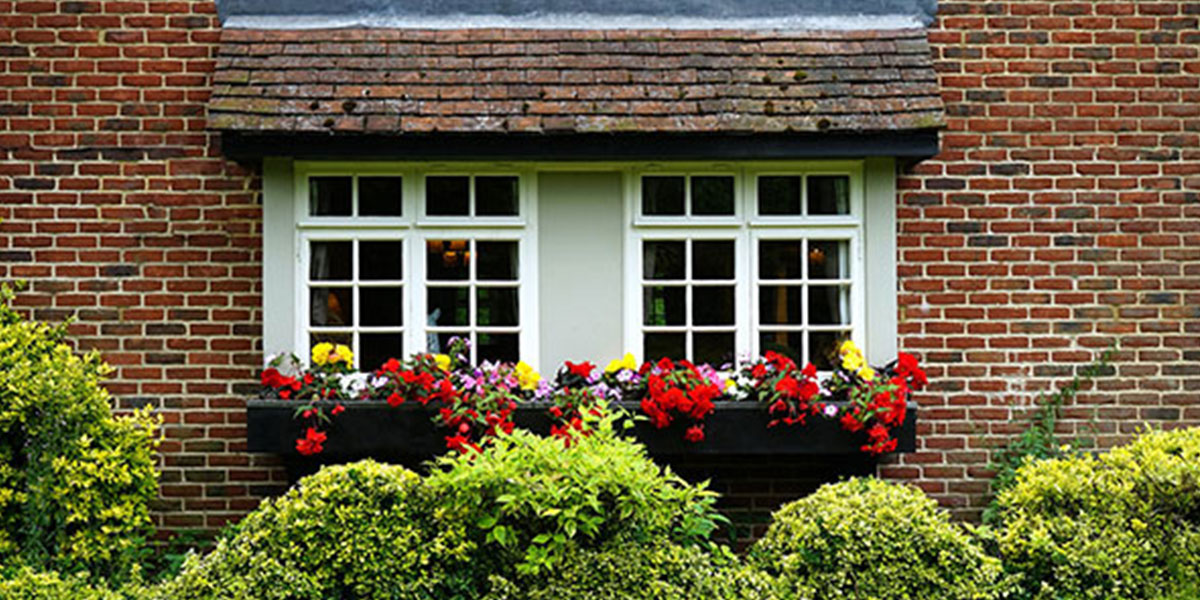 Window boxes draw attention
Window boxes filled with colorful flowers will not only draw attention to your windows but to your home overall. This can create a lot of visual interest if you have different sized windows and match your window box lengths to the windows. Swap out the flowers seasonally to keep things interesting. If you have more of a black thumb than a green one, you can also use artificial flowers to get the same interest without worrying about keeping them alive.
Add some shutters
Shutters can be a beautiful addition to your home, whether they're professionally made and installed or made yourself. They can be particularly nice when they frame new replacement windows. You can add a modern touch with contemporary shutters or go vintage with old-fashioned ones, depending on the age of your home and your own personal tastes.
Adding some extra curb appeal to your home isn't as hard as you might think. Even on a budget, there's plenty you can do. Choice Windows is an expert in the field of windows, doors, and home remodeling. If you're looking to make some changes and enhance the appearance of your home, call Choice Windows today!
Share This: