Average Cost of New Siding
Siding replacements are for the bold. If you want to truly change the look of your home's exterior, this is the exterior upgrade to choose.  As it is one of the single biggest home renovations, it can also be one of the biggest investments.  More than anything the average cost of new siding for your home is determined by the material you choose – and that's what we're digging into today.
At Choice Windows Doors & More, we're the home improvement company that handles it all, from your gorgeous new kitchen to the siding that transforms your home. In today's blog, we're breaking down the average cost to replace your siding with the most popular materials on the market, while giving you the pros and cons of each. Keep in mind, though – these numbers are estimates based on the average home, so to find out what your siding installation will cost, contact us for a FREE estimate.
Cost to Install Different Siding Materials
The most popular siding materials in Lancaster, PA are vinyl siding, fiber cement, and composite siding. When installed by an expert contractor, all three can provide you decades of reliable performance and gorgeous curb appeal. Let's explore the different materials and the average cost to install them:
Premium Vinyl Siding  

There is a big difference between the heaviest gauge luxury siding we install from brands like Provia, Mastic, and CertainTeed and the lesser-quality builder grade vinyl. Vinyl is a practical and budget-friendly option and is the most common siding material all across the country.
Pros:
Vinyl is the Least Expensive Material
Comes in a Wider Variety of Colors than Ever
25 to 30 Year Fade Warranty on Dark Colors
Lifetime warranty on the product
Easy to Clean
Longest lasting siding
Cons:
Has the Vinyl Look Which Some Homeowners Don't Like
Can Be Cut, Chipped or Damaged
The most cost-effective siding option
Fiber Cement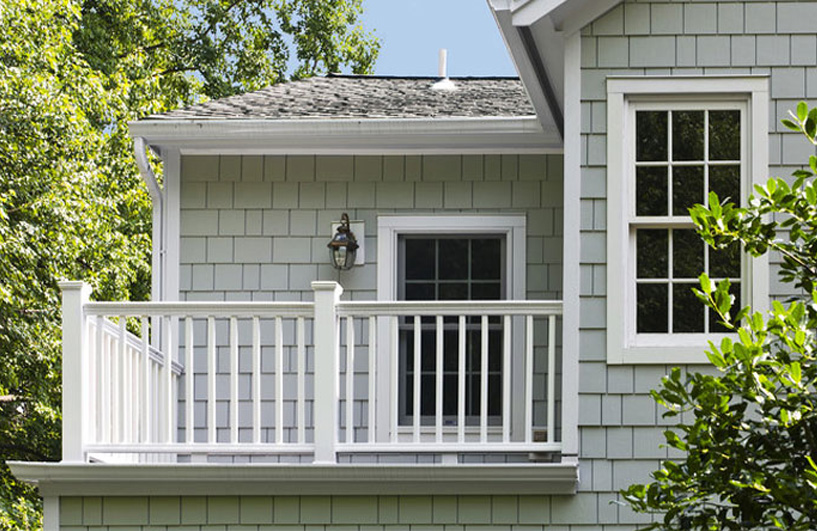 Fiber cement is a luxury siding material with a distinct wood look. A popular option to upgrade both vinyl siding and to replace wood siding, this material does come at a higher price point than vinyl. James Hardie is the big name brand behind this luxury siding material that you may have heard of.
Pros:
Stands Out Compared to Vinyl
Beautiful and Bright Color Options
Has a 15-Year Warranty on Paint
Can Replicate the Look of Wood Siding
Cons:
Needs to Be Repainted Periodically
Can Deteriorate If Paint Isn't Maintained
Can Crack and Break
Can be as much as twice the price of vinyl siding 
Everlast Composite Siding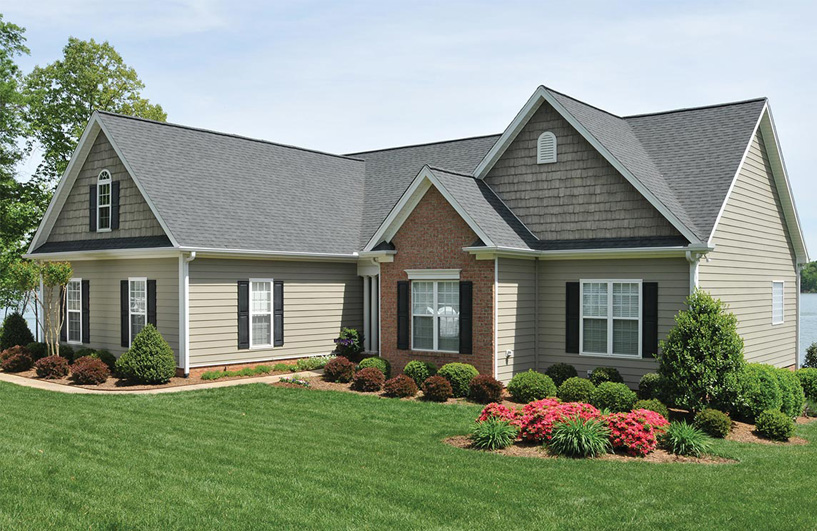 This siding option is crafted from a combination of real wood and vinyl materials. One of our most highly-recommended products, Everlast Composite siding has a distinct look but also boasts convenient practical benefits.
Pros:
Finish Extends the Whole Way through the Material for Maximum Color and Strength
Composite Siding Has a Lifetime Warranty
Replicates Wood Much Like Fiber Cement
Impervious to the Elements
Cons:
Most Expensive Siding Material to Install
Can be as much as twice the price of vinyl siding 
See some of our favorite Mastic, Certainteed and James Hardie colors.
Get Your Free Siding Installation Quote
Now you have a pretty good idea of the average cost of new siding. However, these are only estimates – your price for new siding may be higher or lower.
The best way to find out your cost to install new siding? Schedule a 100% free in-home consultation with the Choice Windows Doors & More team. Our exterior designers will help you find the right style for your home, chose the right material for your needs, and give you a free quote!
Contact us today to schedule your at-home consultation.
Share This: