6 Reasons to Use a Single Whole Home Contractor
When we meet homeowners looking to tackle their home renovation bucket list, we always encourage them to work with just one expert – rather than splitting the job into pieces with different companies. Here's what we've noticed from decades in the home improvement industry.
The Advantages of a Single Whole Home Contractor

Here are the 6 advantages our customers enjoy when they trust us as their whole home contractor:
Convenience — When you need updates on your project or have questions, you have one company to call and one point of contact. Imagine if you had to coordinate the schedules of 3 or 4 different teams – that alone would be a full-time job!
Same Style Throughout — When you work with Choice Windows Doors & More, you have full access to our entire team. This full-team approach allows you to build personalized designs that carry the style you love throughout your entire home. Have your renovation look like one cohesive statement rather than a jumble of a la carte options. Visit our showroom to see the doors, windows, fixtures, and more to help you design your dream home.
One Party is Responsible — Remodeling a home is a serious responsibility. Should something go wrong, you want to it be very clear who is responsible and who can fix it. When you work with several different teams of tradesmen and something goes wrong, you'll be at a loss for what to do – just like they are. When you team with the fully-insured Choice Windows, we take responsibility for your project and your satisfaction.
One Company Sales Process You Like — Even in the same industry, companies can differ quite a bit. Nowhere is that more apparent than in the sales process. You want to work with a low-pressure company that wants to find the best options for your home – not a company that'll try to force you to sign on the spot. Work with one company that makes you feel comfortable, rather than fighting with 3 or 4 high-pressure "closers".
More Efficient — Almost every homeowner we've ever met wants their dream house and they want it as soon as possible. When one company is at the helm of your project, it can go faster than if the workload is split between multiple teams. Having full access to every team's schedule means we can have a quick and easy hand-off of work in your home.
Financially Smarter — Finally, if you're financing your project, working with one do-it-all whole home contractor is a necessity. You can secure easy financing from one company, rather than navigating multiple loans or paying the interest on different financing plans from different companies. At Choice, one of our most popular financing plans is our 12-month interest-free option – learn more about our financing options.
Choice Windows: The Lancaster PA Whole Home Contractor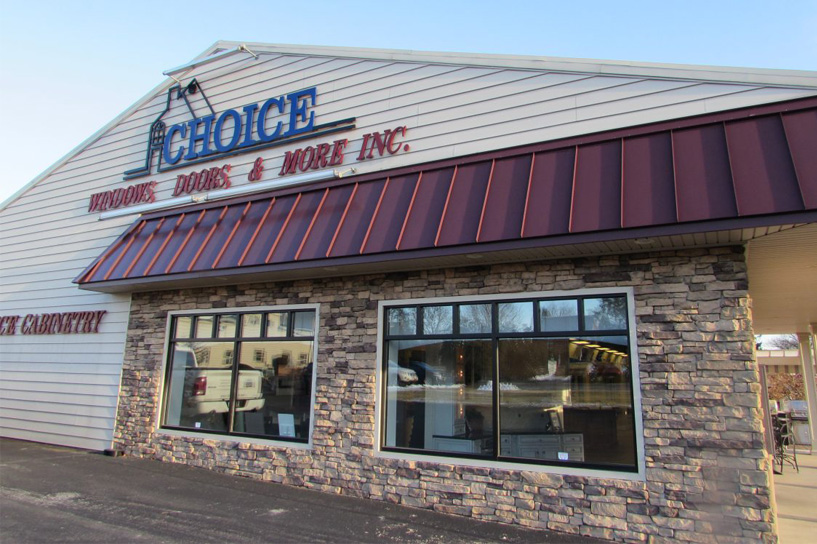 With decades in the home improvement business, we've seen homeowners handle their projects both ways. Time and time again, when homeowners team with one expert, they appreciate the convenience, the consistent style, and even better peace-of-mind.
Not every company has the team, the equipment, and the expertise to handle your complete home renovation project. Simply put, while most contractors who are just starting out might be good at one trade, that's the extent of what they can do. However, at Choice Windows, we specialize in EVERY major aspect of home improvement from windows and doors to kitchens and bathrooms, and even sunroom additions
Interested in having a single remodeling company lead your project? At Choice Windows Doors & More, we are a true whole home contractor that specializes in all of the interior and exterior remodeling upgrades you crave. Not only do we have the team and the expertise to perform any job large or small, we also have a full public showroom that can help you envision your ideal home style before you make any final decisions.
Contact us to start a conversation with the Choice team – or pay a visit to our showroom.
Share This: