Bathroom Remodeling in Lancaster & Chester County
Our company's bathroom remodeling and renovation work can make outdated any space look impressive. If you are looking to make your cramped, small bathroom look larger and brighter, we can make your dreams into a reality. If you want to do a major overhaul of your entire bathroom, you can choose between a number of lovely designs, textures, and colors that can give it a brand new look and feel entirely. Whether traditional or contemporary is your style, we will build you a beautiful space.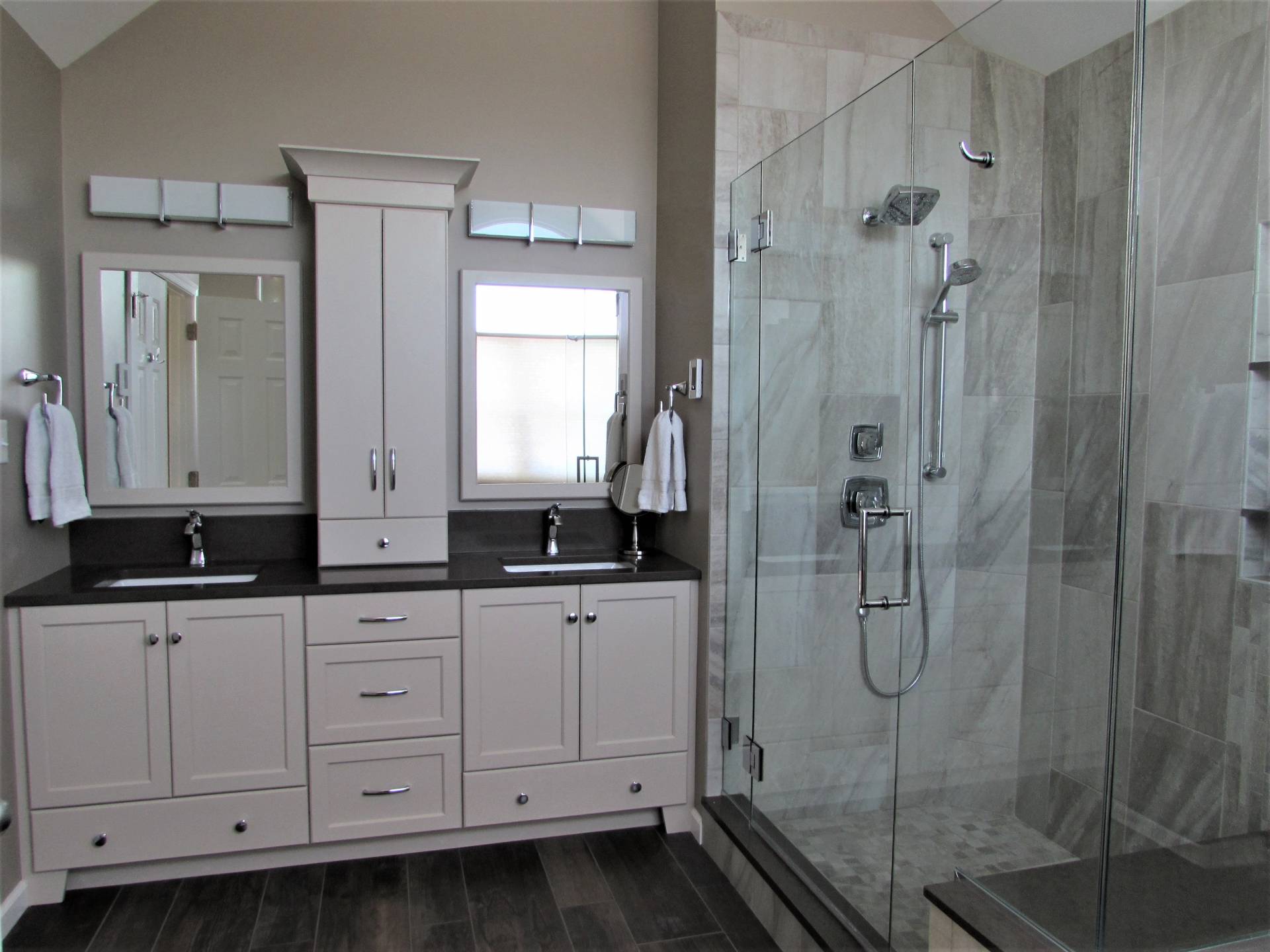 Bathroom Style and Design
The bathroom typically is one of the smallest areas of your home and sometimes often neglected. But it can still have great style with the right design.  Choice is your one-stop contractor to design, renovate or add a new bathroom, and provide professional installation of a half bath, guest, and dream master bathroom.  We offer a wide variety of designs and products that will perfectly match your style.
Bathroom Renovations for a Complete Makeover
There are many reasons to consider a bathroom renovation in your home. Freshening up the look of your downstairs half-bath will make your guests feel right at home. You can also add a little relaxation into your life by updating your master bathroom adding some new upgrades. A new bathroom reno will not only upgrade the look of your home but also add some quality equity for the future.
Famous Features of Bathroom Remodels
The task of choosing the right products can be an overwhelming process and our talented team of designers will guide you through every step of the way. The product choice will depend on the size of your space.  We only offer high-quality products that will add the perfect touches.  When you meet with our design team, the discussion may include:
Tubs
Showers
Baths
Cabinetry
Vanities
Accessories like mirrors and lighting
Flooring
Fixtures and hardware
We maintain our showroom in New Holland, so you can evaluate building materials and fixtures in person.