Bathroom Remodels in Lancaster, Berks & Chester County
At Choice Windows & Doors, we're so much more than just windows and doors! We are the Lancaster based team tackling both large and small bathroom remodels with ease and inspiration — offered at competitive prices. No matter how many years old your house is, or what size bathroom you currently have, our talented bathroom contractors know just what it takes to turn your ordinary space into something extraordinary.
There are many reasons to consider a bathroom renovation in your home. From minor bathroom upgrades to complete overhauls, trust the bathroom remodel team here at Choice to get the job done right!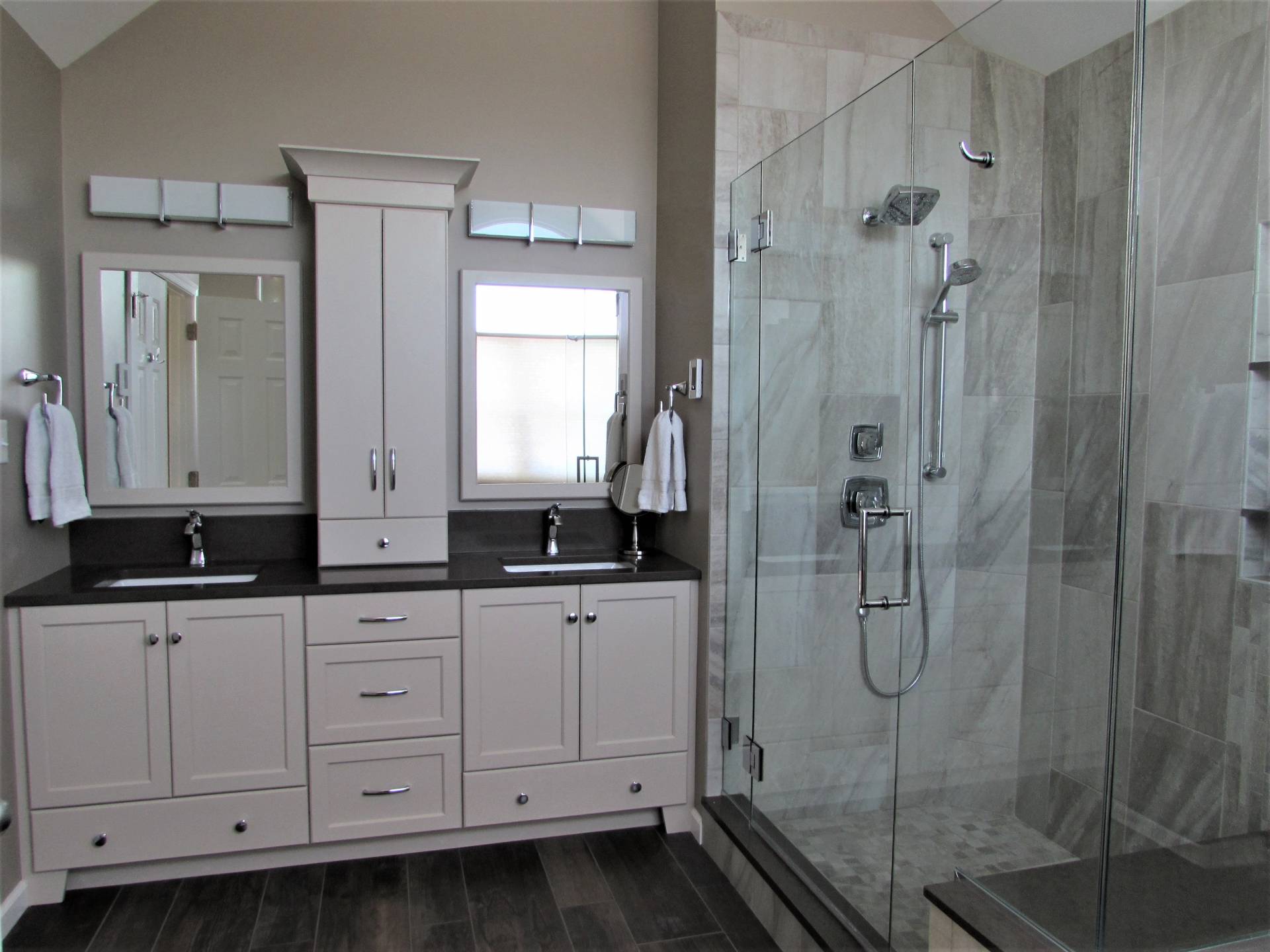 Finding Your Bathroom Renovations Style
Perhaps the most fun part of a bathroom renovation as a homeowner is choosing the beautiful textures, designs, tiles, countertops, and backsplash used in your new space. While so many design options are exciting, we know that they can sometimes seem overwhelming, too.
Rest assured, our Lancaster County bathroom remodeling professionals have been doing this for over 25 years! We are decorated with decades of experience, some of the best local bathroom renovation designers, and top-of-the-line installation crews. Our in-house large and small bathroom remodel designers will be able to help guide you and offer professional opinions throughout the entire bathroom design process. We always remain on the cutting-edge of styles and patterns — so when you team with the Choice bathroom contractors you can enjoy an HGTV-worthy space.
What Does a Bathroom Renovation Cost in Lancaster?
Everyone wants to know – what does a bathroom renovation cost? Fortunately, you've come to the right place. At Choice, we like to be transparent and upfront with our pricing!
The bathroom renovation cost varies from project to project. Depending on the size, style, and selections, your bathroom remodel could span between $2,000 – $20,000. For example, the more features and specialties you want to include in your design, like a 5-star walk-in shower idea or jacuzzi tub, will escalate the price more than a simple vanity refresh.
With an estimate that far in range, the best way to learn an accurate estimate for your project is to call our bathroom contractors today! After receiving a complimentary, custom bathroom renovation cost tailored to you, you'll have a better idea of what to expect and what to plan for.
What our Lancaster Bathroom Contractors Can Do
We are proud to have some of the best bathroom contractors in Lancaster County on our team! Combined experience, expertise and passion creates an experience for our customers that they can't get with any other bathroom renovation companies in Lancaster County. Our list of bathroom upgrades is vast, check out a few of our most common bathroom renovation services:
Bathtubs & showers
Installing countertops
Installing cabinets
New single or double vanities
Fixtures & light features
& so much more!
With our professional team, the sky is the limit when it comes to beautiful bathroom upgrades! Take a visit to our showroom in New Holland, PA to see our bathroom upgrade products firsthand.